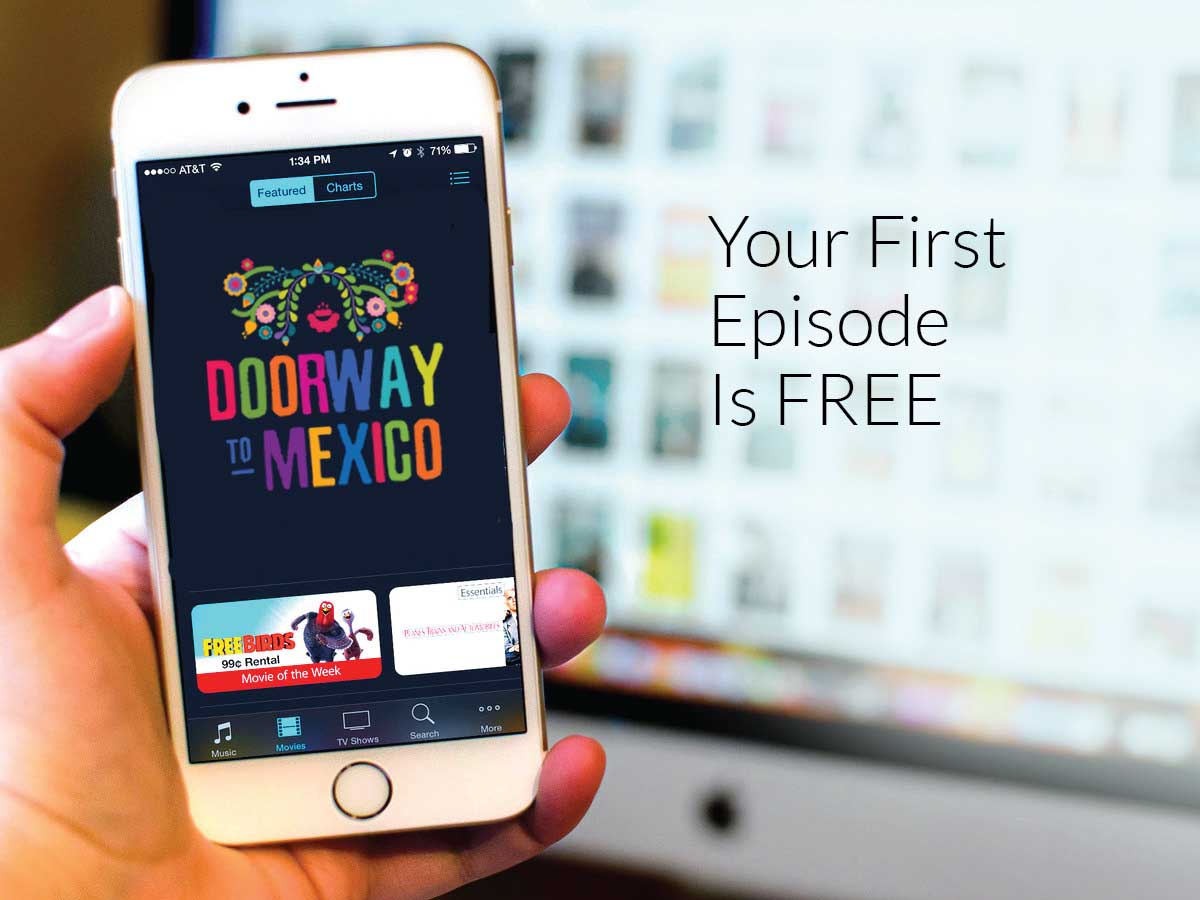 Doorway to Mexico is specifically designed for intermediate and advanced Spanish students who want to increase their familiarity and comfort level with real conversational Spanish from Mexico and Latin America. With our podcasts, transcripts and bonus materials, you'll be better prepared to deal with all kinds of conversations and situations with native Spanish speakers in Mexico and Latin America.
LISTEN TO OUR FREE PODCASTS
---
GET YOUR FREE BONUS EPISODE
---
PURCHASE BONUS LEARNING MATERIALS

THREE KEY FEATURES OF DOORWAY TO MEXICO'S TEACHING METHOD
We expose you to a real Spanish conversation

With repetitive listening, you'll start to automatically pick up on patterns of speech and complicated grammar rules without ever needing a textbook.

We break down the challenging vocabulary

We review the challenging passages from each conversation, giving you examples of how to use different expressions and phrases in real life situations.

We offer exclusive bonus conent for advanced proficiency

Our bonus study materials can help lift your Spanish so that you'll be able to follow real conversations without missing a beat.
---
Doorway To Mexico Listener Reviews
---
How Doorway To Mexico can help improve your Spanish proficiency
---
If you've learned the basics but have trouble speaking
These podcasts are designed for students who know a little Spanish but have difficulty following real, fast-paced Spanish conversations.
If the pace of a normal Spanish conversation feels too fast to follow
Our dialogues will help you become more comfortable with the natural flow and pace of real conversations. You'll also be exposed to a range of voices and accents which will allow you to familiarize yourself with many of the different dialects you may encounter in real life.
If you get nervous when you try to speak Spanish
Doorway To Mexico's host, Paulina, is an experienced teacher from Mexico City with a deep understanding of what it takes to become comfortable with a new language. She continually offers tips for pronunciation and guides you through the pitfalls to watch for.
If you want to speak Spanish at an advanced level
We carefully break down the advanced vocabulary in every dialogue. With our learning materials you'll be able to listen to advanced Spanish conversations without missing a beat.
Explore a Wide Range of Conversational Topics
Sign up to receive updates from Paulina on new content plus exclusive language and cultural tips for Mexican and Latin American Spanish students.