Series 1 – Full bundle
US$ 49.00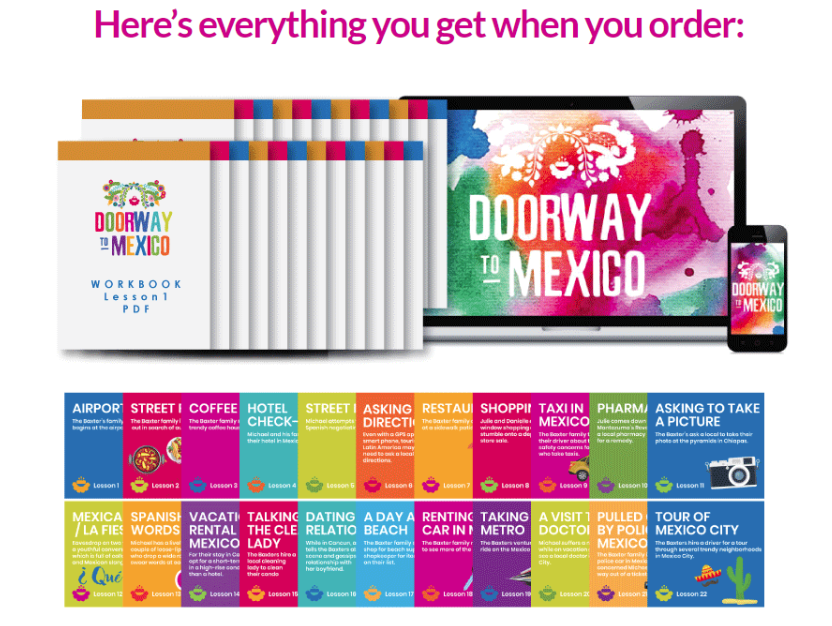 What you get:

Don't miss a single word! Read the translations while you listen to the dialogue with this set of PDF transcripts from ALL 22 episodes, which you can view, print and use for notes.


The language really comes to life in the set of 22 PDF study guides (250+ pages in all) with over 700 helpful tips, explanations, photos and examples of how to use the advanced and challenging vocabulary in real-life conversations.


The extended round table discussions from EACH episode, featuring over 12 hours of in-depth lessons on:

* challenging phrases
* grammar construction
* colloquial expressions
* slang and idioms
* advanced vocabulary



66 bonus files in all.
One-time purchase, no recurring charges or subscription fees apply.
Unconditional 30 day money-back guarantee on all orders.
Customer support available
With our bonus podcasts, transcripts and study guide materials, you'll be better prepared to deal with all kinds of conversations and situations with native Spanish speakers, whether you're exploring Mexico, Latin America… or your own neighborhood.
Your journey towards conversational fluency starts now!