---
For many English speakers, the act of bargaining, or haggling, over prices in Spanish isn't something that comes naturally because they don't do it very often. But one thing is for certain, we all love a bargain. And one of the best ways we can increase our chances of getting the bargain we want is by communicating with vendors and shop owners in their own language.
At street markets and souvenir shops in Mexico, shopkeepers often welcome a respectful negotiation over the price of their merchandise, especially in tourist-heavy zones. In our street market podcast, we discussed the etiquette of negotiating prices in Mexico and we gave a number of tips on how you can use your Spanish to try to get the price you want.
In this video, we pulled out a few of the lessons from our podcast that illustrate some of the different methods you can use when negotiating prices in Mexico. It's always a good idea to have some basic Spanish negotiating phrases under your belt because whether you're at a street market in Oaxaca or rummaging through items at garage sale near your home, you never know when your Spanish negotiating skills might come in handy.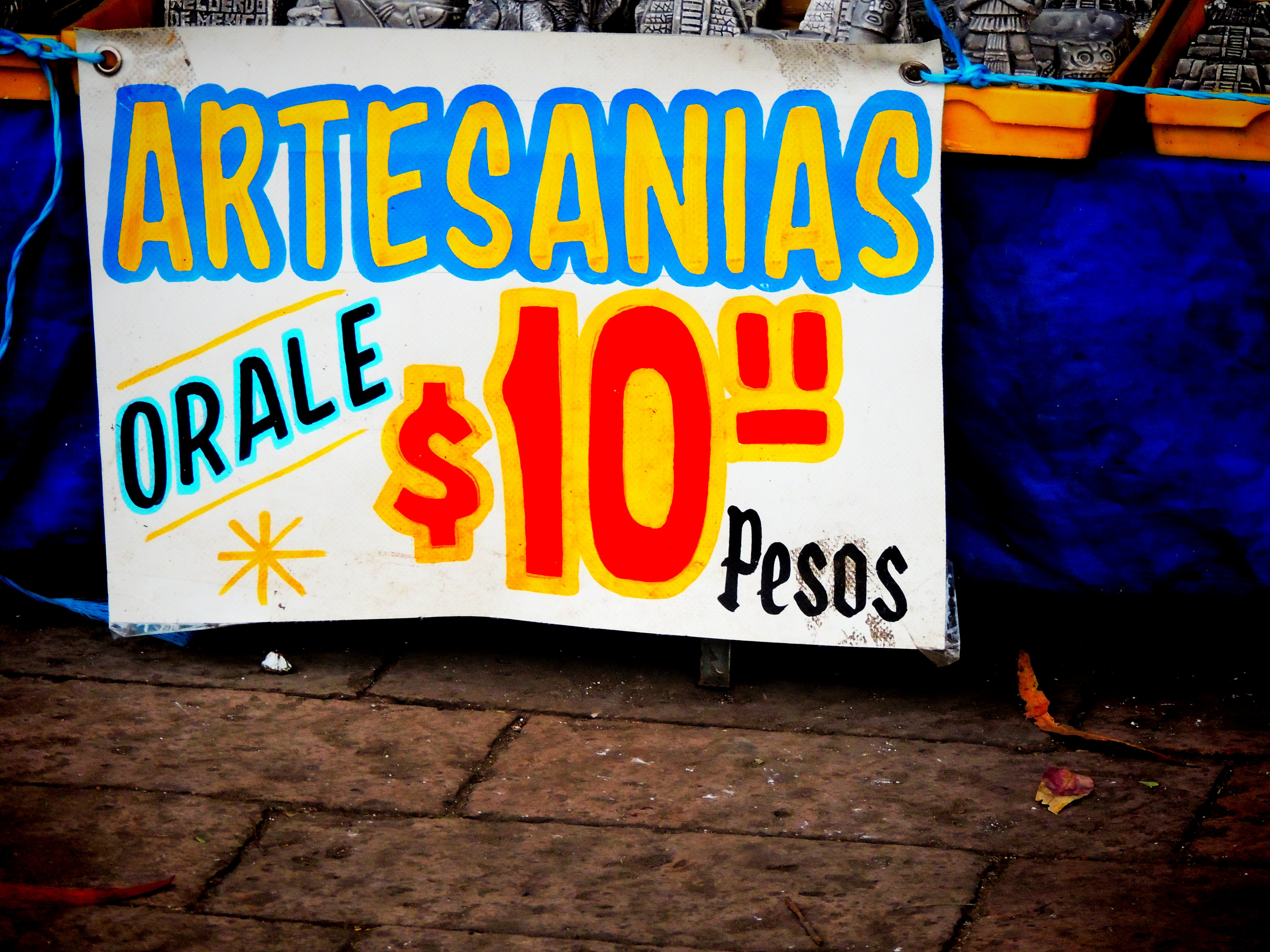 A Review of Some of the Lessons from this Podcast Video
---
If you're hesitant about negotiating prices in Spanish

Try starting off with something basic and friendly, the response you get will let you know right away if the seller is willing to negotiate or not.
---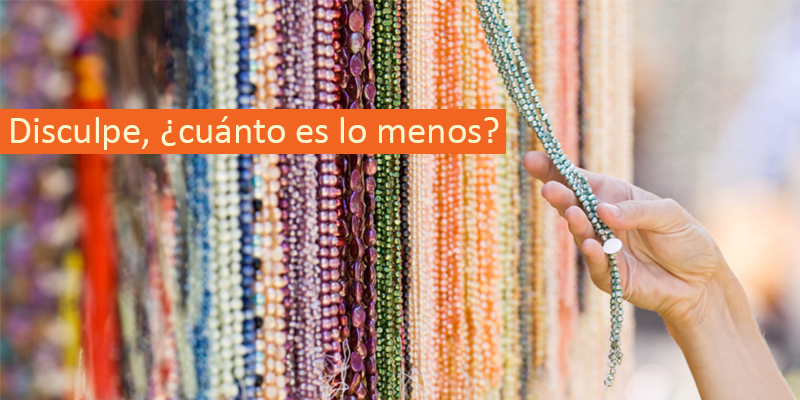 Disculpe, ¿cuánto es lo menos? 
Excuse me, what's the lowest (you'll go on this).
Although the literal translation of this statement is "Excuse me, how much is the least?", it sounds very natural in Spanish and translates more like "Excuse me, what's the lowest (you'll take on this)?"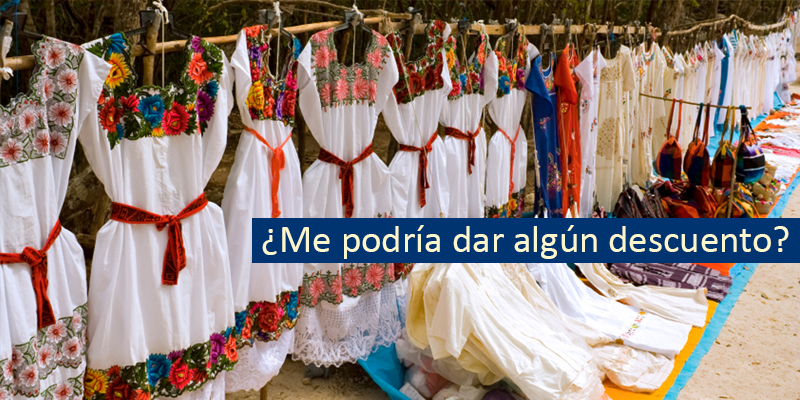 ¿Me podría dar algún descuento? 
Could you give me any discount?
¿Me podría dar algún descuento? or ¿Me puede dar un descuento? are both natural sounding ways to ask if you could get a better price for an item at a street market in Mexico.
---
If you're willing to put some pressure on the seller

If the atmosphere feels right for it, have some fun with your Spanish and spark up the negotiations.
---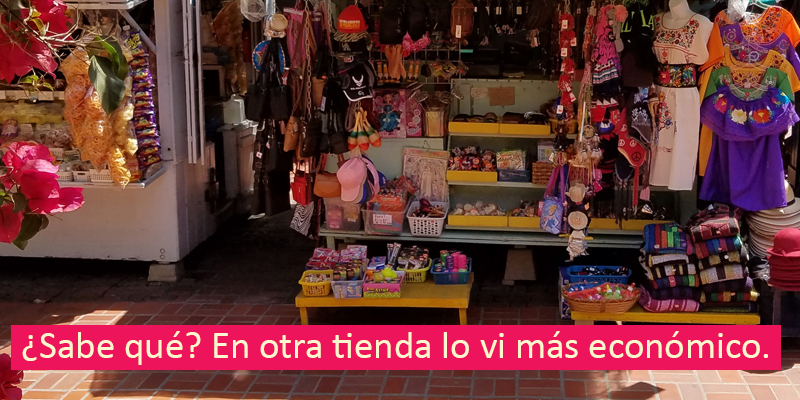 ¿Sabe qué? En otra tienda lo vi más económico. 
You know what? I saw it for less at another store.
Don't be afraid to put a little heat on the negotiations with a bluff. En otra tienda lo vi más económico can be an effective way to get the seller's attention 🙂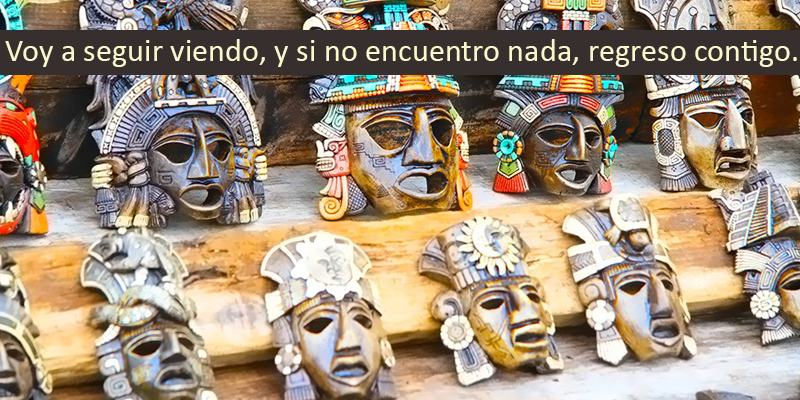 Voy a seguir viendo, y si no encuentro nada, regreso contigo.
I'm going to keep looking, and if I don't find anything, I'll come back.
Voy a seguir viendo (I'm going to keep looking) is one of the ways we can let the seller know that  we're willing to walk away from the negotiation.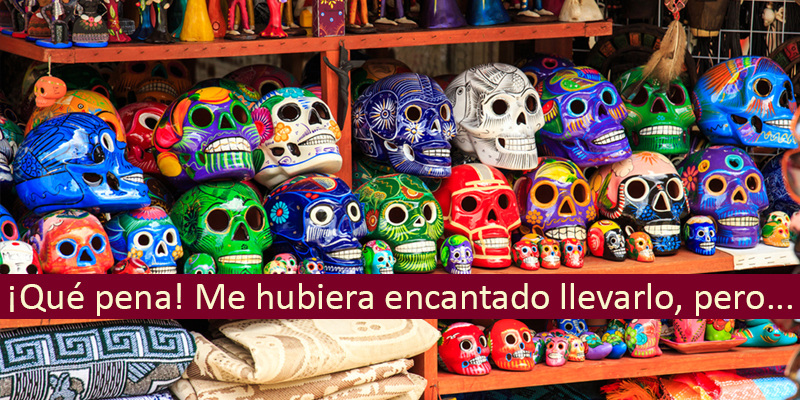 ¡Qué pena! Me hubiera encantado llevarlo, pero…
I'm sorry!/Too bad! I would have loved to take it, but…
Now you can start putting what you've learned to work. You can use this example with the others from this lesson to create a combination of different sentences. Ejemplo: ¡Qué pena! Me hubiera encantado llevarlo, pero no me alcanza el dinero.
Join the Community!
Sign up to get exclusive Mexican Spanish lessons and cultural tips from Paulina. Our free lessons can help boost your Spanish, whether you're exploring Mexico, Latin America… or your own neighborhood.
---
Are you new to our podcasts?
You can find a wide variety of free Spanish lessons online with the Doorway To Mexico podcast series.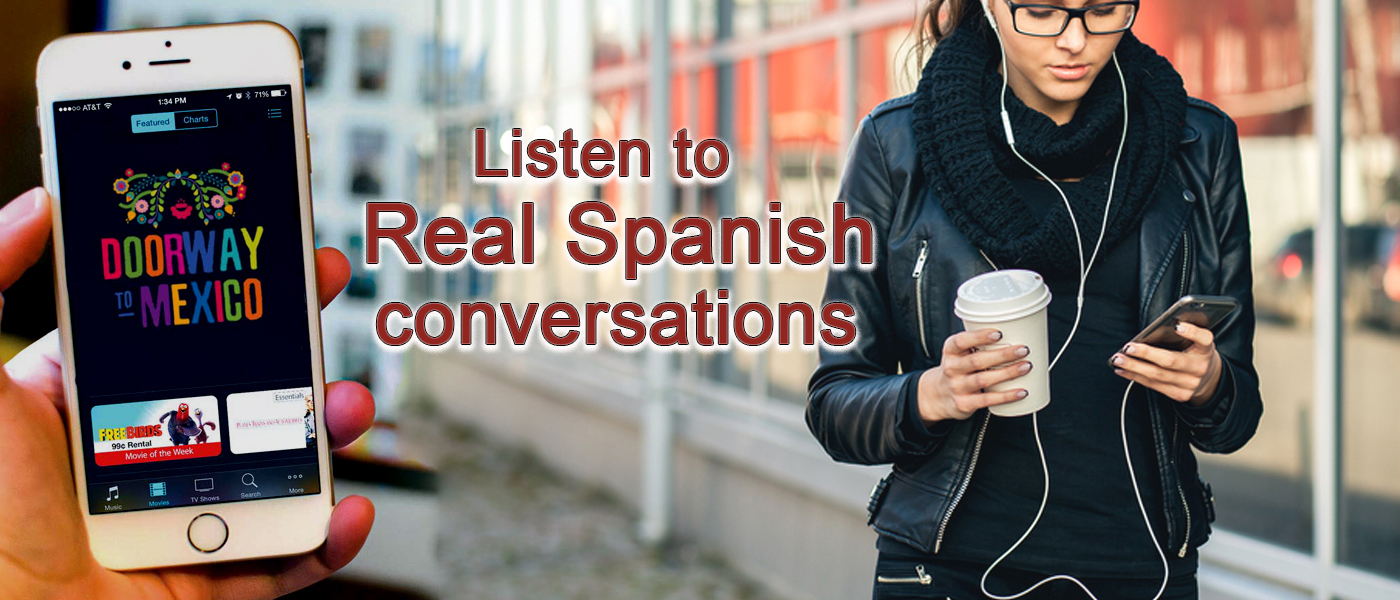 ---

Boost Your Spanish Fluency with Our Premium Study Materials!
Each of our Latin American Spanish podcasts also come with a set of exclusive bonus materials
What our Bonus Materials Include
Transcripts
Transcripts with Spanish translations from the dialogues in each episode.
Extended Podcast
An extended, 30+ minute audio Spanish lesson comes with each episode
Study Guides
PDF study guides with helpful tips, explanations and examples of how to use the key vocabulary from each episode.
---
Take advantage of our free learning materials online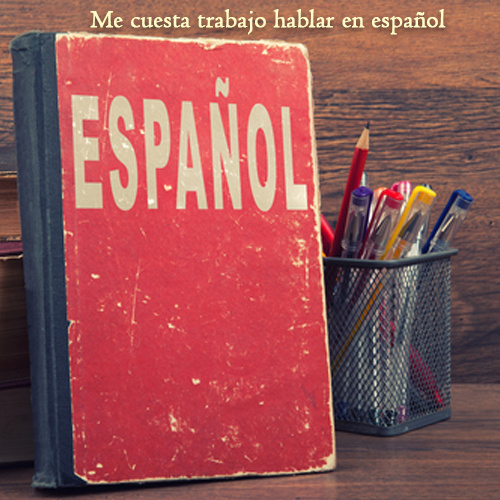 On Facebook, we post free Spanish lessons to all of our students every week!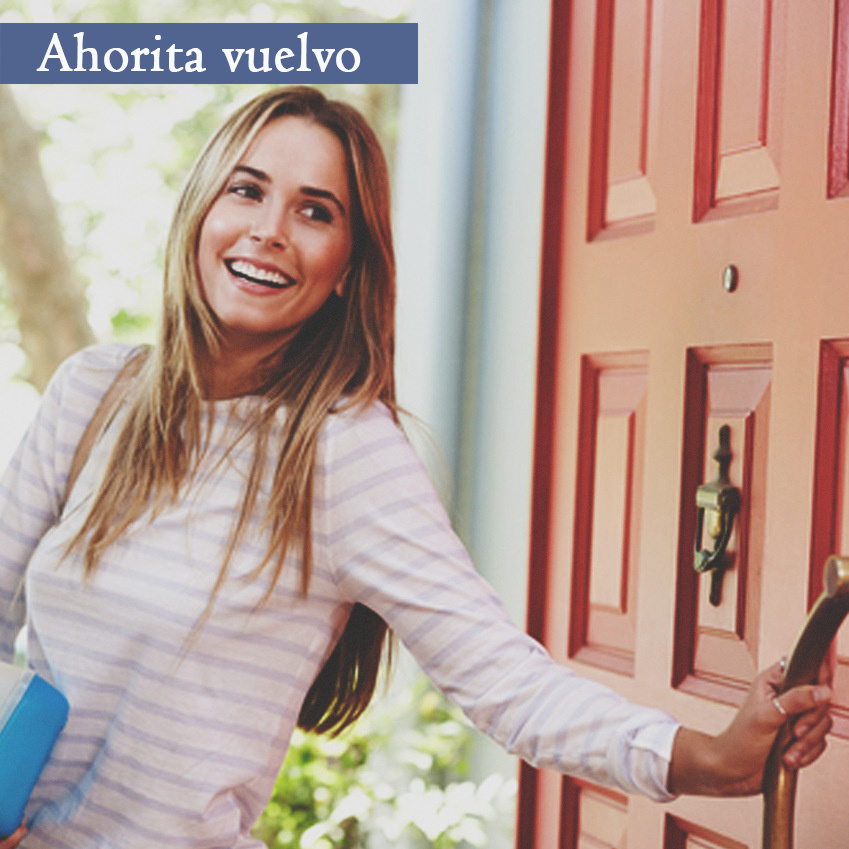 Visit us on Youtube for a wide variety of podcasts and Spanish lessons to help you become fluent faster.