Doorway To Mexico
Spanish Podcasts for Intermediate and Advanced Spanish Students

We offer a wide variety of Spanish podcasts for higher level learning. Our goal is to help you understand real Spanish conversations and show you how to sound as natural as possible. 
Each podcast episode in our series features real Spanish conversations

 
and involve people in

 common situations. Why is that important? Listening to how Spanish is actually spoken by real people will help prepare you for the kinds of interactions you're most likely to have with native Latin American Spanish speakers.
Who these Spanish podcasts are designed for
This is a Latin American Spanish podcast series specifically designed for intermediate and advanced students. An intermediate student is someone who has learned the basics of Spanish grammar and is somewhat familiar with concepts such as verb conjugation and word genders. If you know a little Spanish but have trouble keeping up with real conversations, you'll benefit from this series.
What these podcasts are designed to teach you
Our goal is to help you understand conversational Spanish so that you can communicate in a more natural way with native Latin American Spanish speakers.
Why listen to a Latin American Spanish Podcast instead of a podcast from Spain?
Just check out some of these amazing statistics showing how important Latin American Spanish is as a world language.
90% of the world's native Spanish speakers come from Latin America!

Of the estimated 469 million people in the world who speak Spanish as their native language, more than 418 million are in Latin America.

Latin American Spanish ranks as #2 most widely spoken language on earth!

Did you also know that Latin American Spanish is also the second fastest growing language on the planet?

56 million Americans are of Latin American descent!

This statistic confirms that Latin American Spanish reigns as the most widely spoken second language in the United States.
---
There Are Over
Million People
around the world who are choosing to learn Spanish as a second language.
---
of college students in the U.S. choose to study Spanish as their language elective.
---
who speak Mexican Spanish as their native language
Comparing the differences between the Spanish in Spain and the Spanish in Latin America is similar to comparing English between the U.S. and Britain. The differences are most pronounced in the accents, the colloquial expressions and slang phrases, and above all, in the tradition of the language which tends to vary greatly between the two regions.
Latin America is a vast region with many different Spanish dialects. A single variety of Spanish has yet to emerge as the standard in the Americas. Doorway To Mexico puts an emphasis on teaching Mexican Spanish, which because of it's size and influence, is considered by many to be the benchmark for Latin American Spanish.
---
Accelerate your learning with our premium learning materials
About our premium content
The Doorway To Mexico Latin American Spanish podcast series is also accompanied by a set of transcripts, vocabulary sheets, study guides and premium audio files with hundreds of lessons, examples and tips to help you communicate more fluently and sound as natural as possible. 
Learn challenging Spanish phrases and expressions
Sharpen your knowledge of Spanish Travel Phrases
Master common Spanish Slang Terms
Widen your Intermediate and Advanced Spanish Vocabulary
Get Spanish pronunciation tips, cultural insights and much more…
Premium Learning Materials
Check out these customer testimonials from around the web
Take your Spanish from book smart to street smart!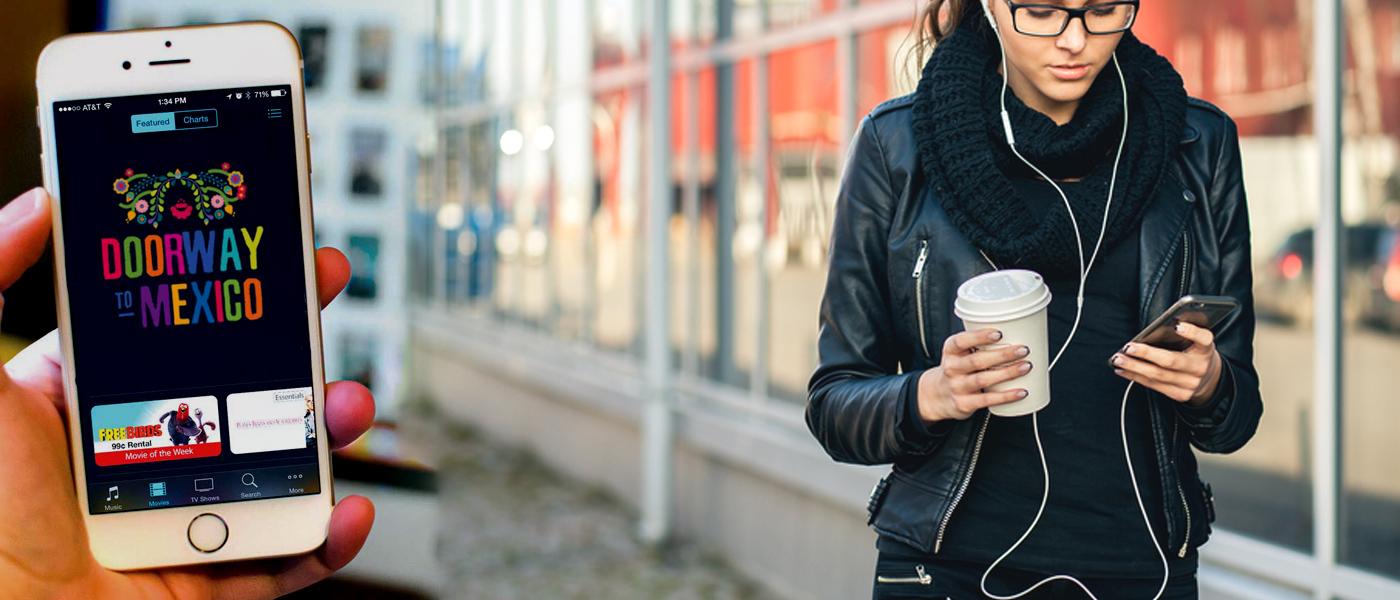 Learn More!
A Latin American Spanish Podcast Series
For Intermediate & Advanced Students