---
Doorway To Mexico features podcasts in Spanish that are designed to promote learning in a way that feels fun and effortless!
We have 44 different topics to choose from!
---

Podcasts in Spanish for Ordering Food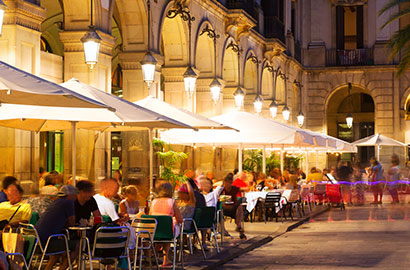 Immerse yourself in the full restaurant experience in this lively conversation at a Mexican cantina. Learn how to order food and drinks in Spanish, plus, we talk about tipping, substitutions, side orders, getting the check, and much more.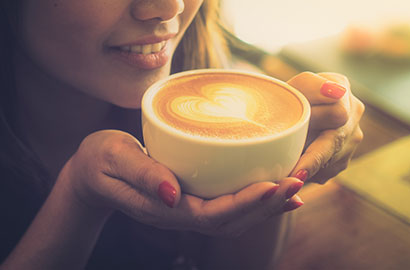 Use your Spanish with confidence the next time you order drinks at a Starbucks or other cafecito. The lessons and dialogues in these Spanish podcasts will prepare you to be able to order food and beverages in an over-the-counter setting where you speak directly to the cashier.
---

Podcasts in Spanish for Travel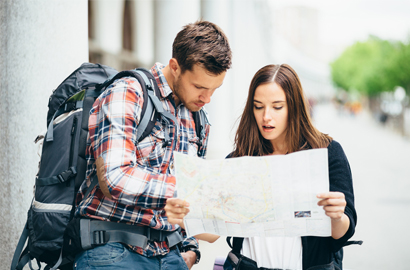 Even with a GPS at your fingertips, tourists in Latin America may still need to ask a local for directions. In this episode, we review the best ways to ask for directions in Spanish. And more importantly, we focus on understanding how people will give you directions, in order to help keep you from getting lost.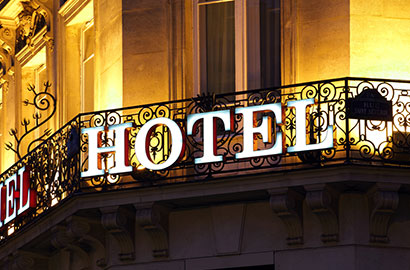 Examine the different vocabulary likely to come up while checking in to a hotel or staying at an air-bnb. For example, we'll review ways to ask for room changes and upgrades, or find out where the laundry room is. Plus, we talk about how to ask for the wifi password, order room service, and make reservations for dinner.
---

Podcasts in Spanish for Work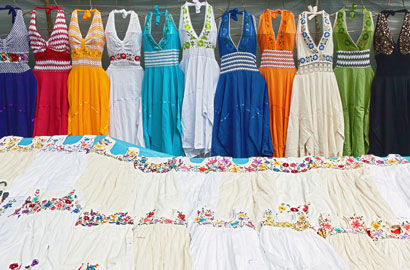 Become comfortable negotiating prices in Spanish. Whether you're trying to get a better price for merchandise at a street market in Mexico, or you're negotiating an international contract, the vocabulary and lessons in this podcast can help you with your comprehension as well as your confidence.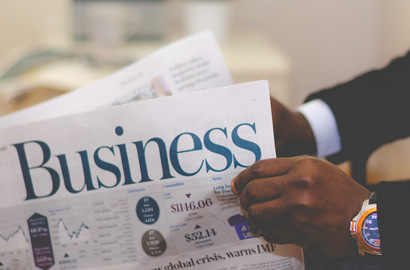 It's business 101 in this Spanish podcast which takes place at a business meeting in Mexico. This is our premier business podcast, and it's full of lessons and tips on how to use your Spanish in a variety of business settings. In addition, with Mexican Spanish often considered as the standard in international business, this podcast is a must for anyone considering doing business in a Spanish speaking country.
---

Podcasts in Spanish for Home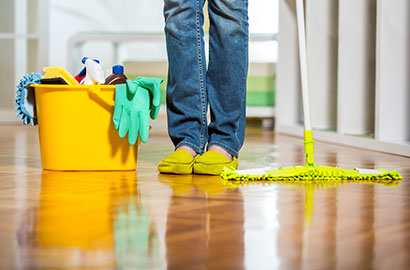 We have several podcasts in Spanish involving domestic help around the home. Learn how to speak naturally with the person who cleans your home or takes care of your child. The Spanish podcasts in this series are meant to be able to provide you with the tools you need to communicate effectively with hired help around your home.
---

Podcasts in Spanish for Fun!
---

Boost Your Spanish Fluency with Our Premium Study Materials!
Our series of podcasts in Spanish also come with a set of exclusive bonus materials
What our Bonus Materials Include
Transcripts
Transcripts with Spanish translations from the dialogues in each episode.
Extended Podcast
An extended, 30+ minute audio Spanish lesson comes with each episode
Study Guides
PDF study guides with helpful tips, explanations and examples of how to use the key vocabulary from each episode.
Take your Spanish from book smart to street smart!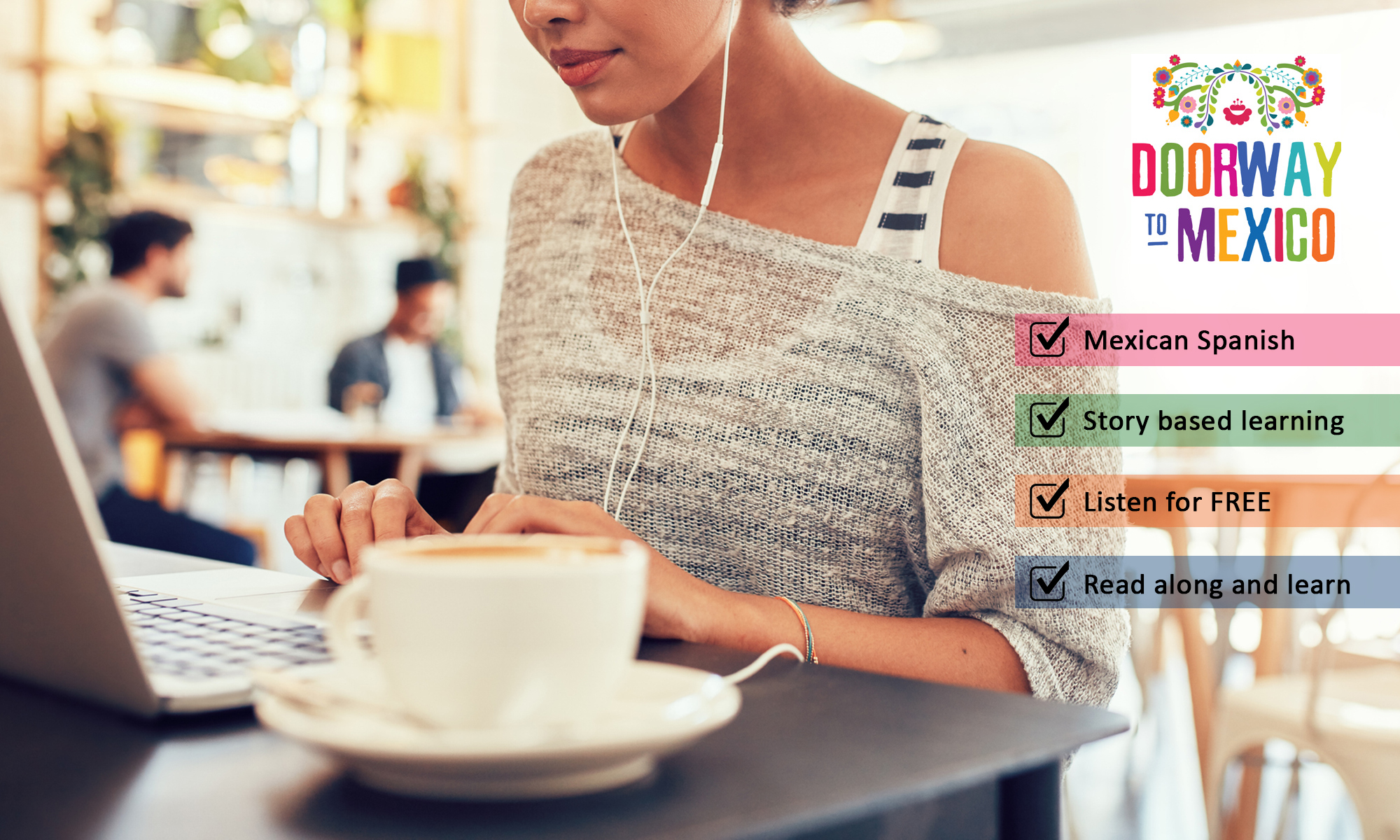 ---
Learn More!
---
The Importance of Spanish as a World Language
Did you know that Spanish has more native speakers than any language other than Mandarin? Just look at these amazing statistics!
The number of spanish speakers in the world has grown
percent
over the last two decades
in the u.s.<br>there are currently
MILLION PEOPLE
who either speak Spanish or are of Latin American descent
spanish is the official language in
COUNTRIES
Spanish is the 4th most
widely spoken language on earth!
If the growth projections for the Latino population stay as they are, the US will be the largest Spanish-speaking country in the world by 2050. There is no better time than now to become proficient in Spanish.
---
Listen on the go!
With Doorway To Mexico's series of podcasts in Spanish you can have a variety of Spanish conversations at your fingertips. Download to any device for free via iTunes, Google Play or on our website.
---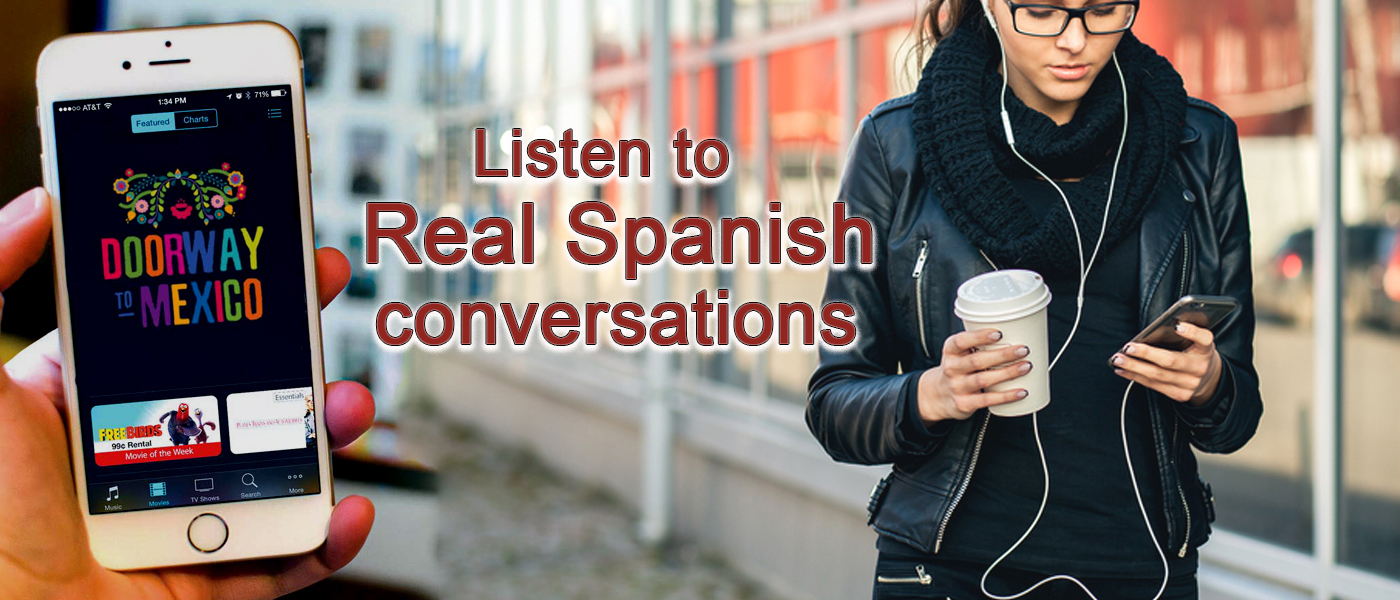 Take advantage of our free learning materials online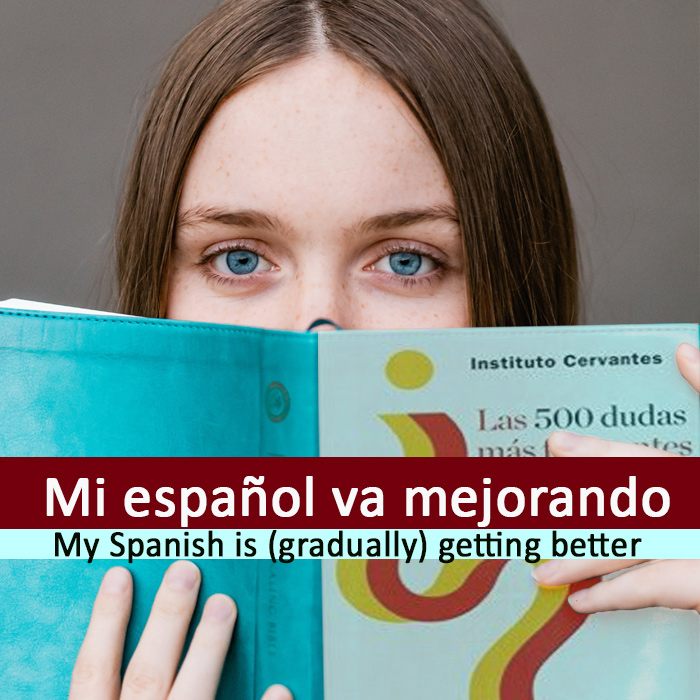 On Facebook, we post free Spanish lessons to all of our students every week!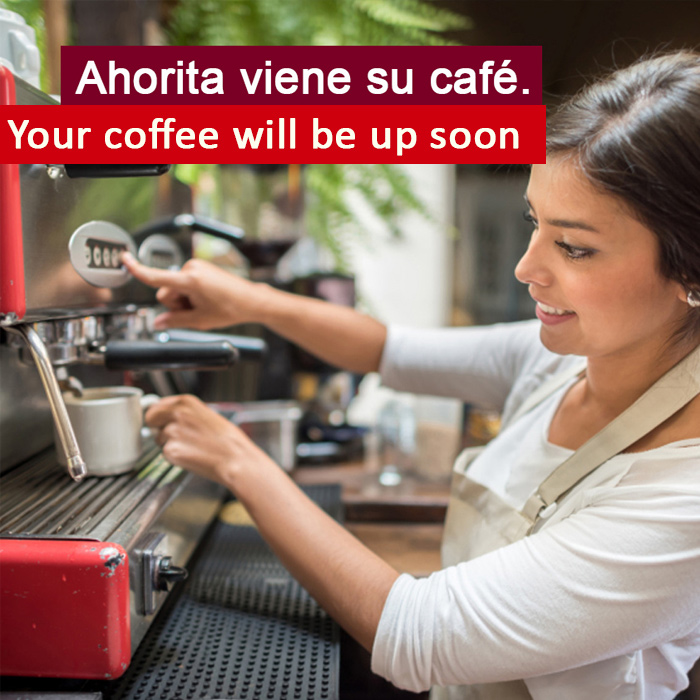 Visit us on Youtube for a wide variety of podcasts and Spanish lessons to help you become fluent faster.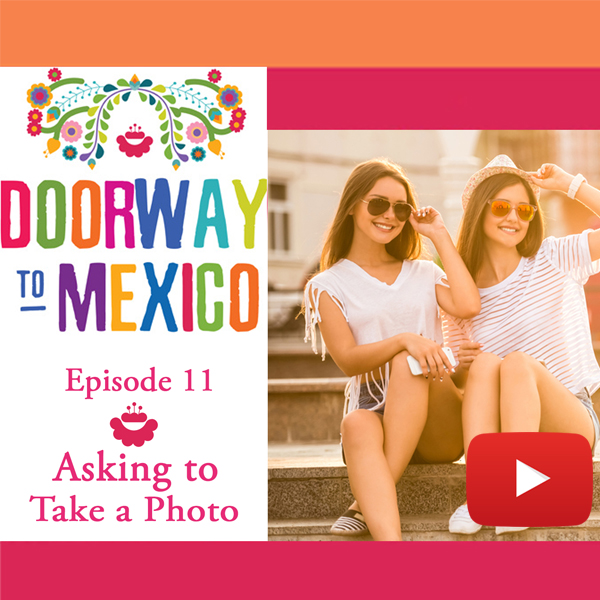 ---
How our teaching method works, in 3 simple steps
---
We expose you to a real Spanish conversation

The key is repetitive listening. You'll start to automatically pick up on patterns of speech and complicated grammar rules without ever needing a textbook.

We break down the challenging vocabulary

We review the difficult passages from each conversation, giving you examples of how to use different expressions and phrases in real life situations.

We offer exclusive bonus conent for advanced proficiency

The bonus lessons will help prepare you for all kinds of conversations and situations with native Latin American Spanish speakers.