DOORWAY TO MEXICO
A Mexican Spanish Podcast
The Best Mexican Spanish Podcast for serious Spanish students
Learn real Mexican Spanish at Doorway to Mexico, an authentic Mexican Spanish podcast for intermediate and advanced students. We're here to teach you how people actually use the living language in Mexico, it may not be what you find in textbooks, but it's how real people actually speak! Our goal is to help you become fluent in Spanish and sound as natural as possible.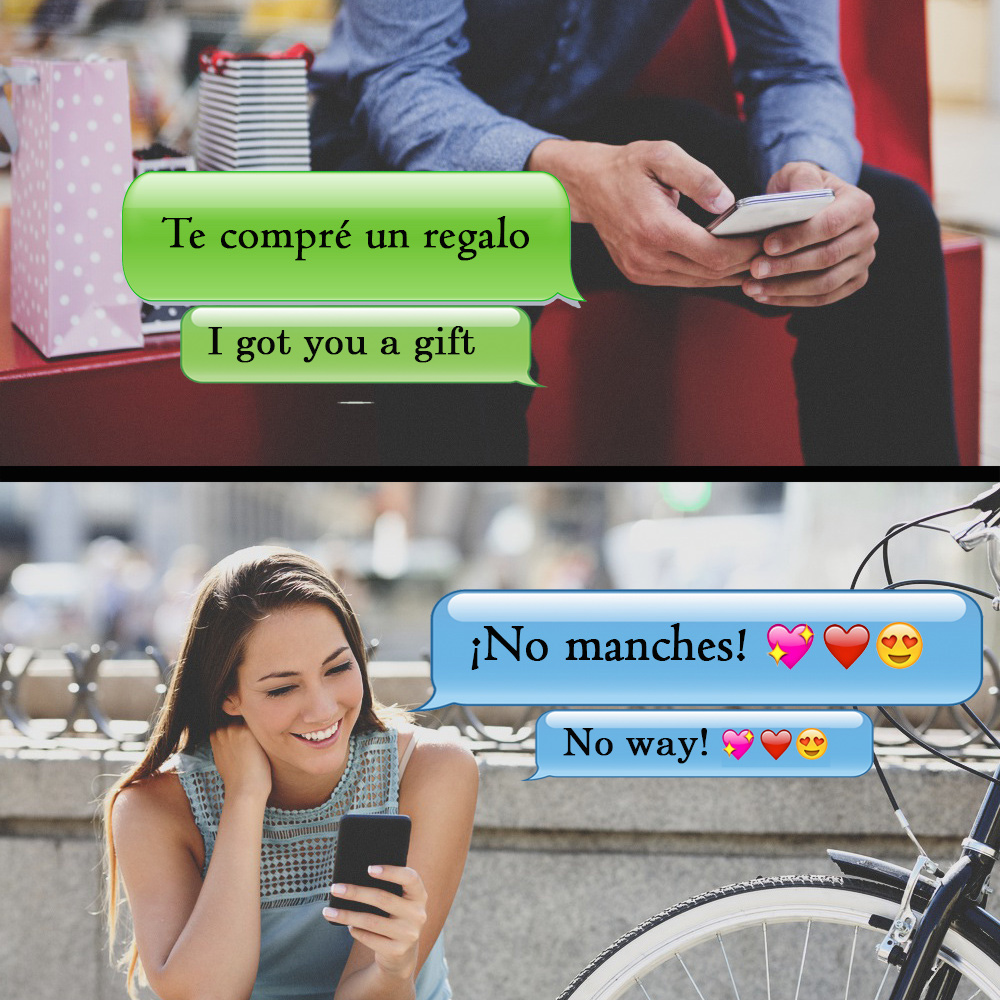 Learn Colloquial Mexican Spanish Expressions. For instance, we'll teach you how, where and when to use phrases like ¡no manches! and ¡no mames!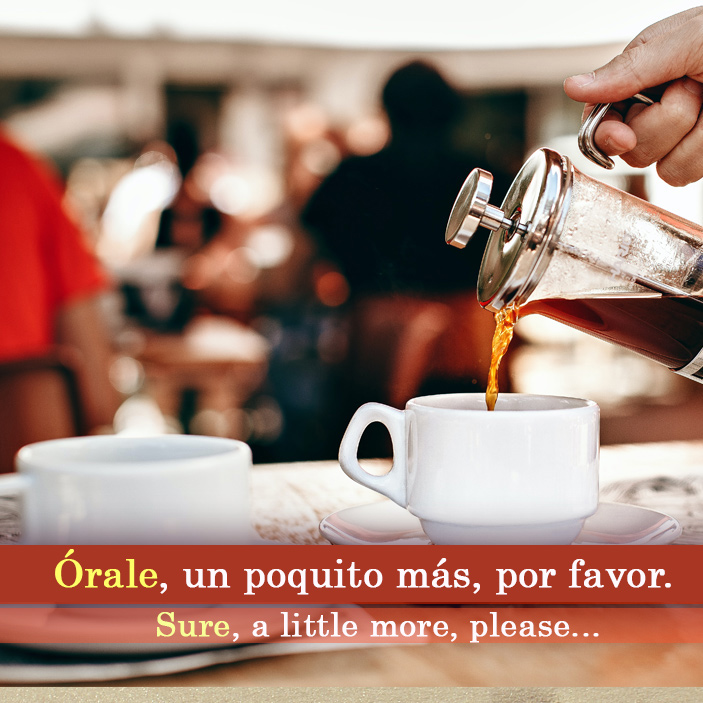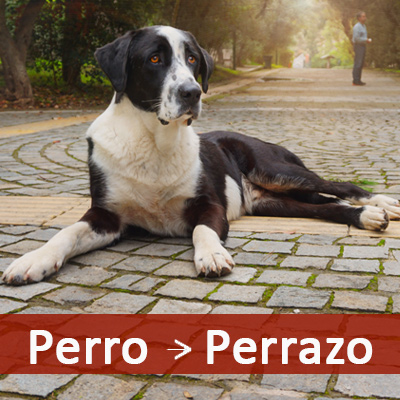 Gain confidence in your ability to follow a Mexican Spanish conversation without losing a beat. As an example, we'll teach you how to use the most popular Mexican Spanish suffixes and sound natural.
Our podcast episodes feature

real Mexican Spanish conversations

set in common situations. This will  help prepare you for the kinds of conversations you're most likely to have with native Mexican Spanish speakers.

Why listen to a Mexican Spanish Podcast instead of a podcast from Spain?
Just check out some of these amazing statistics showing how important Mexican Spanish is as a world language:
Over 120 million people speak Mexican Spanish

By itself, Mexican Spanish ranks in the top 10 most widely spoken languages on earth!

There are more than 30 million Mexican Spanish speakers in the U.S.

Mexican Spanish is by far the most common form of Spanish in the U.S.

International businesses widely consider Mexican Spanish as the standard.

Large companies often use Mexican Spanish when doing business in Hispanic countries.
TAKE YOUR SPANISH FROM BOOK SMART TO STREET SMART!
Our lessons include
Hours of audio Spanish lessons examining the language and culture in Mexico
Transcripts of the full Spanish translations from each episode
A study guide with additional tips on common Mexican Spanish expressions
View our learning materials now!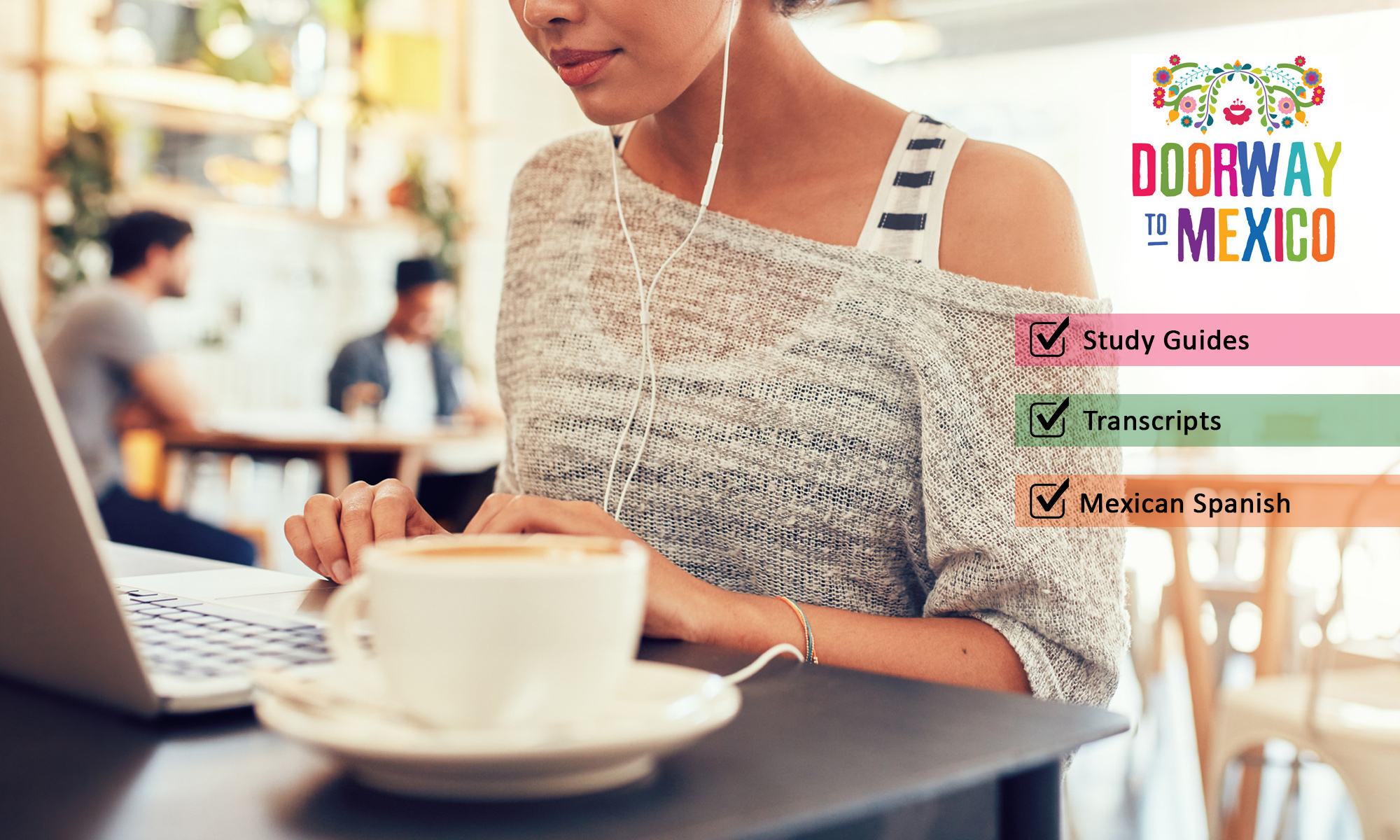 ---
Is Spanish in Mexico different from Spain?
Not only is the Spanish spoken in Mexico different from Spain, it's also different from every other country in Latin America! In Mexico, they speak with a dialect all their own, and more importantly, it's the kind of Spanish spoken most in North America. So, if you're learning Spanish from a podcast from Spain, you may be learning phrases and expressions that aren't used by people in Latin America. Meaning, it's not going to sound quite right to native Spanish speakers from Mexico. That's why a Mexican Spanish podcast will help you sound much more natural when you communicate with people from Mexico and Latin America.
And best of all, we offer hundreds of free lessons that you can access on iTunes,
Google Podcasts

, or right here on our website.
Paulina is a professional Spanish tutor from Mexico with 18 years of experience teaching students of all levels and backgrounds. Driven by a lifelong passion for teaching and sharing the Mexican language and culture with others, Paulina studied at a private Mexican university, specializing in teaching Spanish as a second language. Her teaching background covers a wide variety of settings and locations including language schools and private universities, as well as European and American corporations.
Having become fluent in English, Paulina is very familiar with the challenges of learning a foreign language. Drawing on that experience, as well as her nearly two decades of private tutoring, she has honed her teaching method to help students avoid many of the pitfalls associated with advanced Spanish proficiency, guiding them to reach their fluency goals in a fun and intuitive way.
Join the Community!
Sign up to get

free

Mexican Spanish lessons

and cultural tips from Paulina. Our exclusive lessons can help boost your Spanish, whether you're exploring Mexico, Latin America… or your own neighborhood.
Doorway To Mexico has been so helpful to me on my journey to learn Spanish. I am at an intermediate level and I feel like I am improving every day because of this language course. 
I am visiting Mexico right now and this program really helped me even though I only had two weeks to get ready.
I highly recommend these podcasts for taking your Spanish to the next level, particularly if you want to learn Mexican Spanish. 
Take Your Spanish from Book Smart to Street Smart!


Mexican Phrases
In Mexico, they speak with a lot of colloquial expressions and slang words. Meaning, even if you know a lot of standard Spanish, the fact is that if you're not familiar with common Mexican phrases, you might have trouble following along a conversation with someone from Mexico.
For example, in our language course we go deep into the nuances of Mexican phrases like – órale, ándale, a poco, no inventes, chingo, chorro, bájale – and much more!
In conclusion, if you want to learn the kind of Mexican words and phrases that people speak in Mexico, then first and foremost, you need to study Mexican Spanish. Therefore, why not devote some time to listening to how real Mexicans speak? You can listen while driving, exercising, or taking a walk. And best of all, it's free!
Mexican History & Culture
In addition to teaching you the Mexican Spanish, we spend time in our podcasts reviewing some very important cultural norms. For instance, in our restaurant podcast, we talk about how much tip is appropriate for waiters in Mexico. And in the Arts & Crafts episode, we discuss the history and tradition of some of Mexico's most cherished handicrafts. 
Without a doubt, our podcasts and conversations will enable you to travel through Mexico and feel confident, not only about your Spanish, but about your behavior as well. As another example, we spend a lot of time talking about how to use your Spanish in a polite way. The reason for this is because courtesy and politeness are important parts of how people use the language in Mexico. So, we'll teach you how to use your Spanish to say things like "Would you mind…." and "Could you please do me the favor or…", and best of all, you'll sound natural when you say it!
VISIT NOW