Before Michael and I visited its capital city, my view of Mexico was probably not unlike that of many other Americans: good for beach vacations, fish tacos and frosty margaritas, but full of crime and danger away from the touristy areas. To be honest, my experiences were woefully limited to beer-soaked college road trips across the border to Tijuana and Rosarito's party beaches, a 3-day cruise to Ensenada for Michael's birthday, and my cousin's gorgeous wedding on the white sands of Tulum, punctuated by pink clouds and mariachis, where we never left the boundaries of the all-inclusive resort.
But Mexico is a vast country with diverse cultures and regions, and as I began to listen in on Michael's Spanish lessons with Paulina, I was eager to travel beyond the beaches and experience another side of Mexico.
When Paulina suggested that we might like Mexico City, I was hesitant but intrigued. A decade ago, the media painted a very bloody, scary, dangerous image of Mexico City (I won't elaborate; you can Google it if you like). Not only that, but Dani had told us it is a "mega-city" that is home to 22.5% of the entire population of Mexico, and the dense population only compounds the usual problems that cities have: crime, pollution, and traffic. I grew up in in a big American city and have traveled internationally to many major cities, but the gritty stories about Mexico City (even on Anthony Bourdain's food-centric travel show) made me nervous.
On the other hand, in recent years el Distrito Federal has become the darling of major fashion and travel magazines, *the* hub for art and culture south of the border. I'm not a super hip fashionista (ask Dani; she won't sugarcoat my un-hipness – ha ha), but I was curious to see what I'd been missing.
Mucho, as it turns out.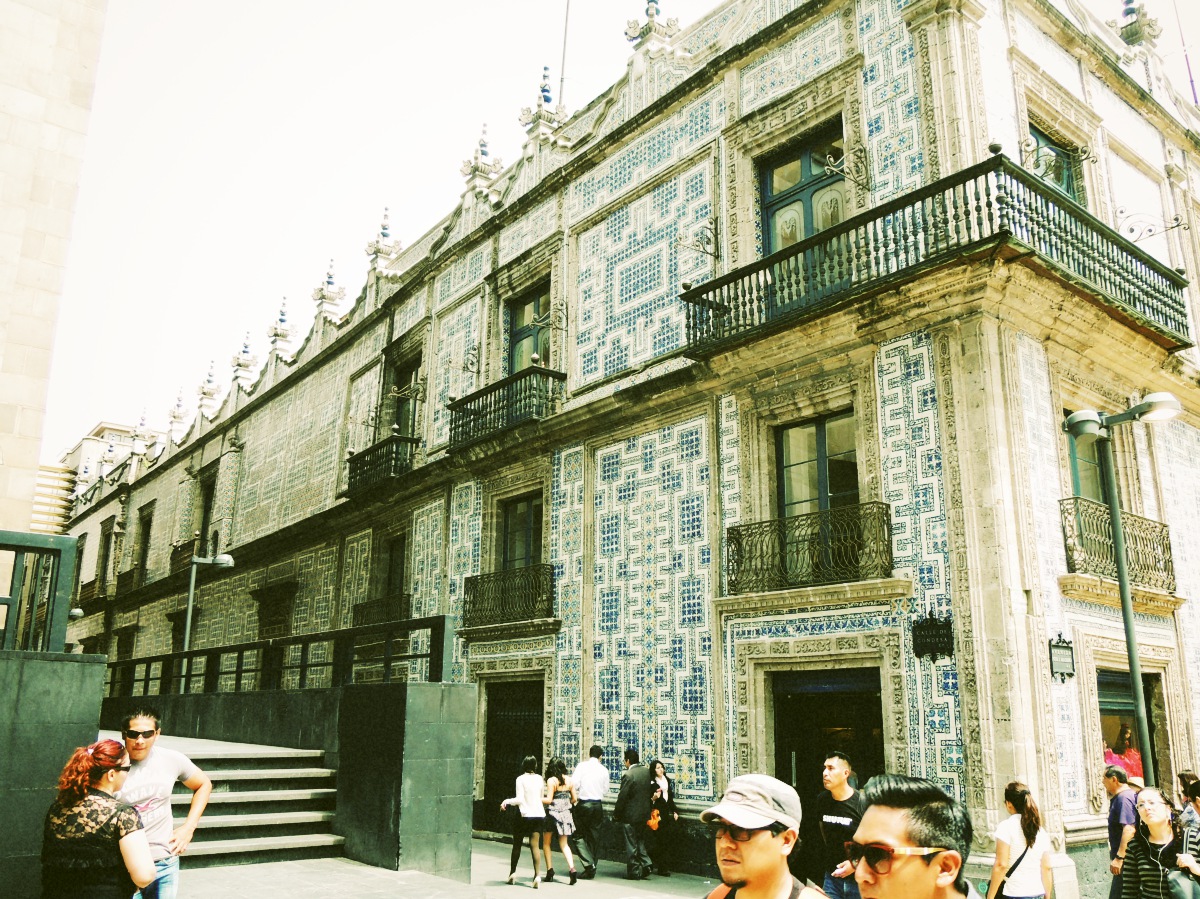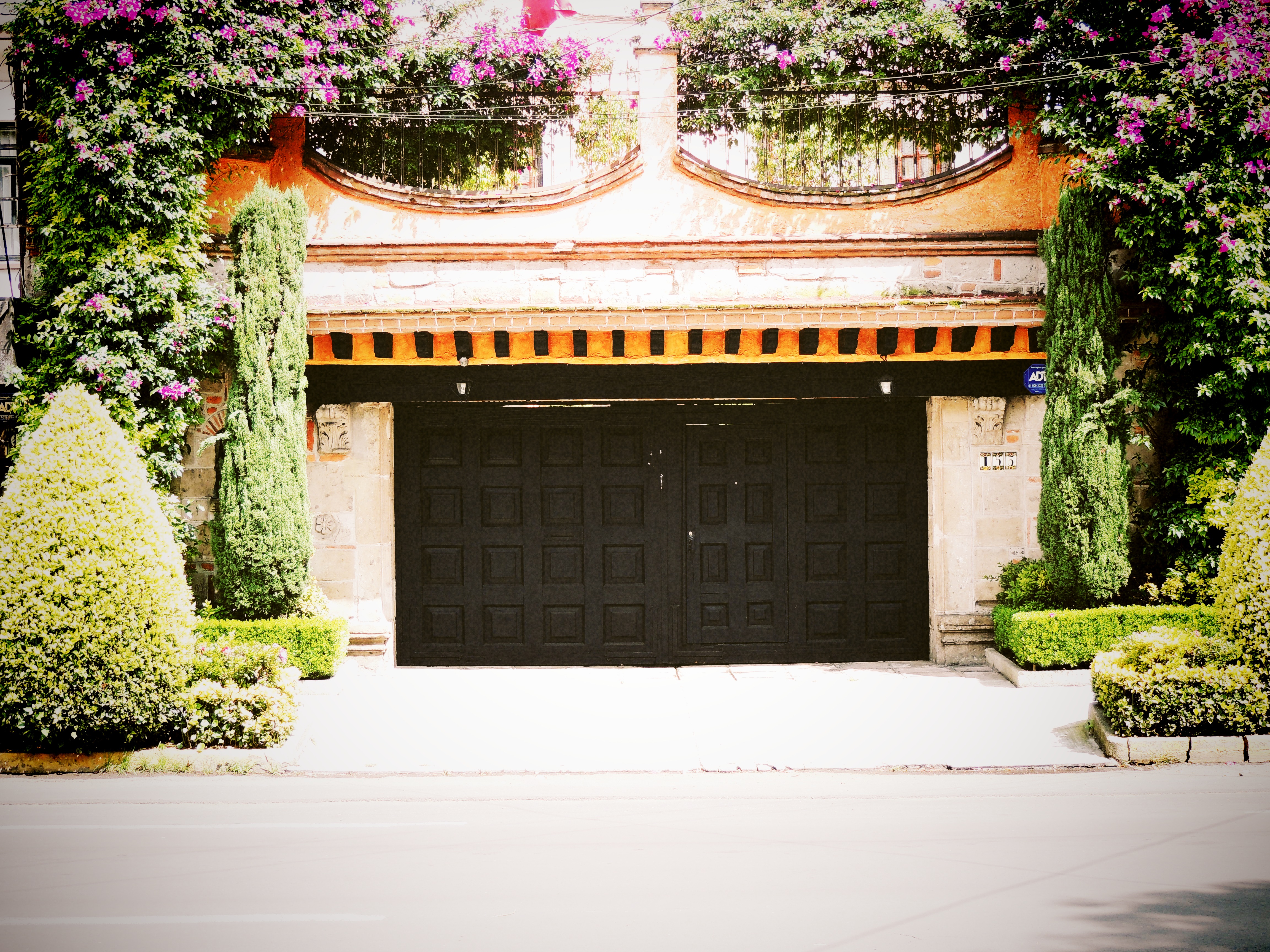 Because we only had a few days to explore the DF, we hired Paco, our driver to help us untangle the metropolitan knot of the city. When we arrived at our amazing hotel and gazed over the city from our perch on the busy Paseo de la Reforma, I immediately threw all my preconceptions about Mexico City out the window. They scattered like colorful papel snowflakes over El Ángel, the victorious golden "angel of independence" statue that presides over the la Reforma.
I didn't expect Mexico City to be quite as cosmopolitan as it is, a truly sprawling metropolis that buzzes with as much activity and excitement as Paris, New York or London. Every morning, Paco took us to a new neighborhood to explore: El Centro Histórico, Coyoacán, La Roma, La Condesa, San Ángel… Each community was steeped in its own unique culture and history. No matter where we were, people were warm, friendly and seemed genuinely happy to see us. We never felt like tourists or gringos; even when we visited La Villa (one the city's incredible cathedrals) and the great murals of Diego Rivera, we felt like a part of the community, weaving our own threads into the magical tapestry of the city.
More than anything, I was surprised by how comfortable we felt to be lost in a city we'd once feared.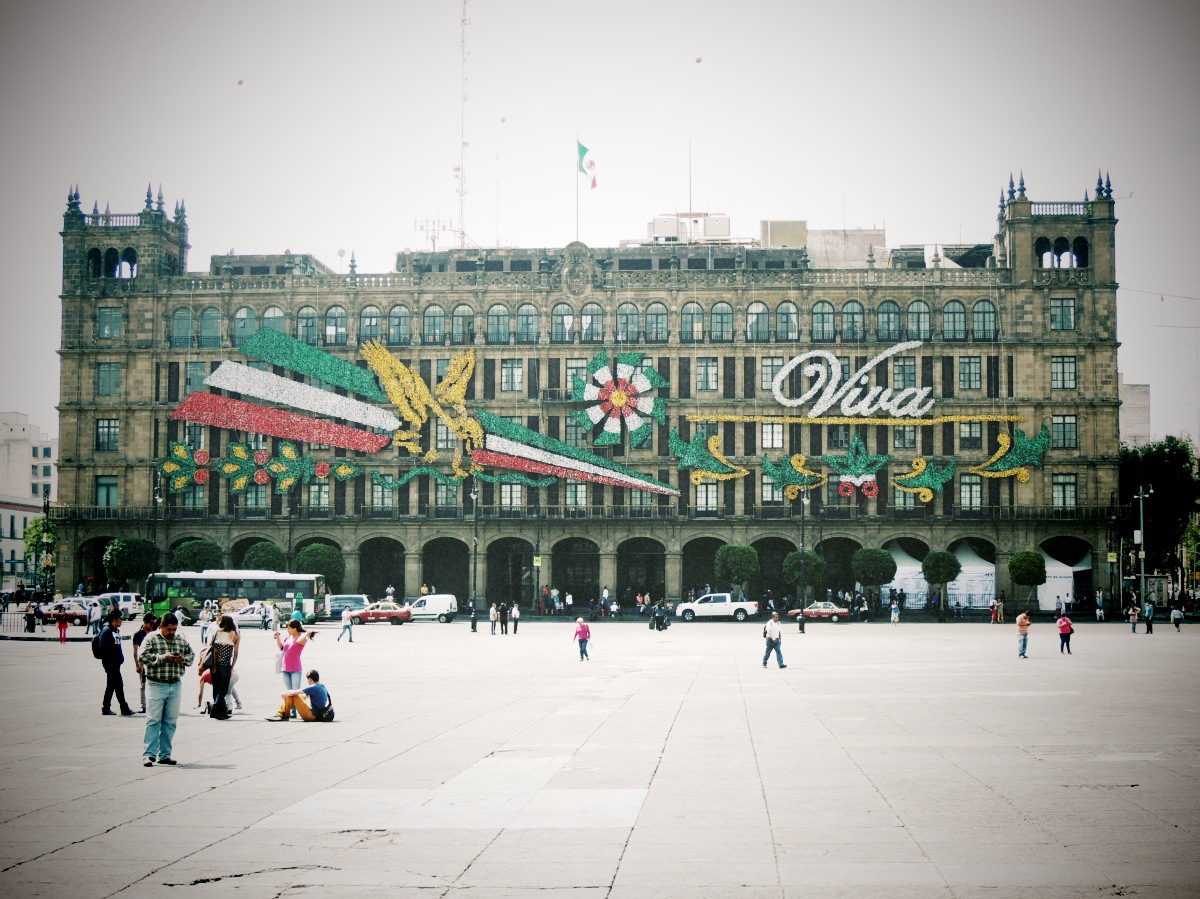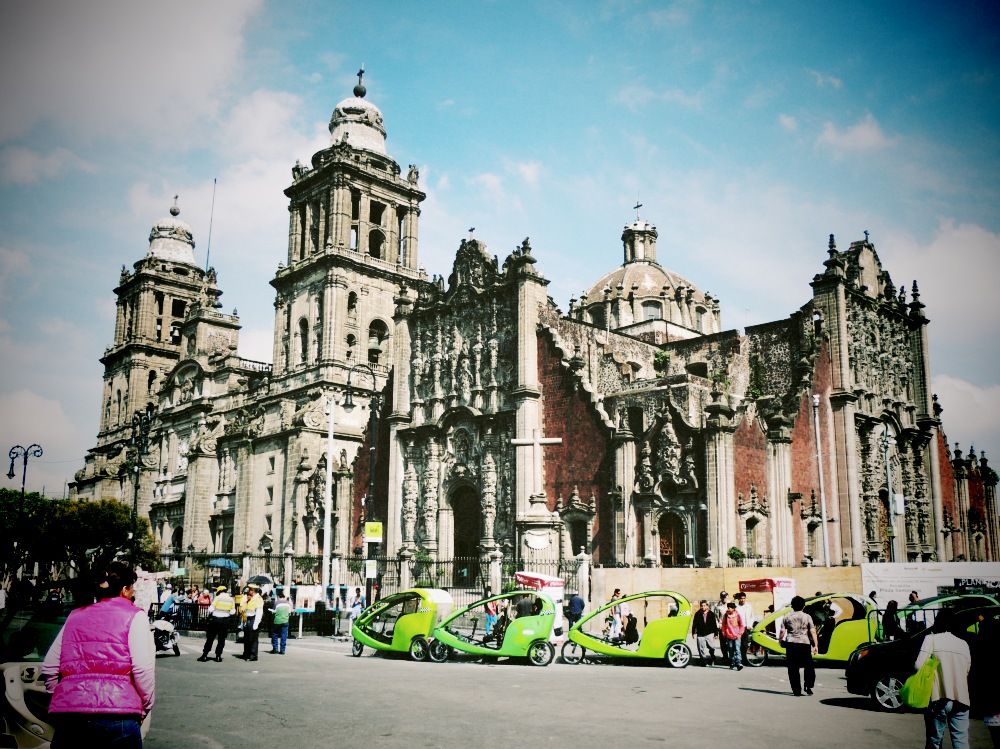 ---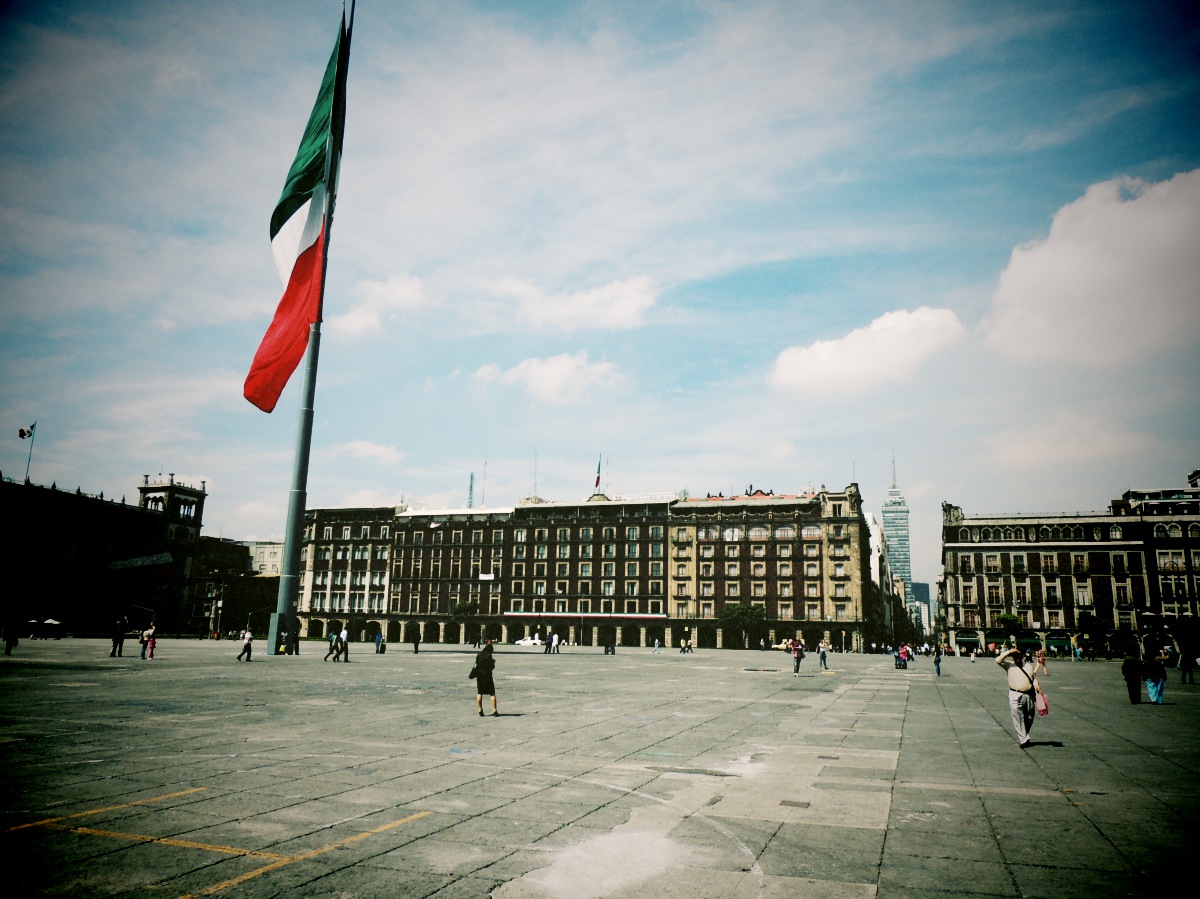 ---
El Zócalo, Mexico City's enormous city plaza
Michael's sweet tooth had us in and out of bakeries the entire trip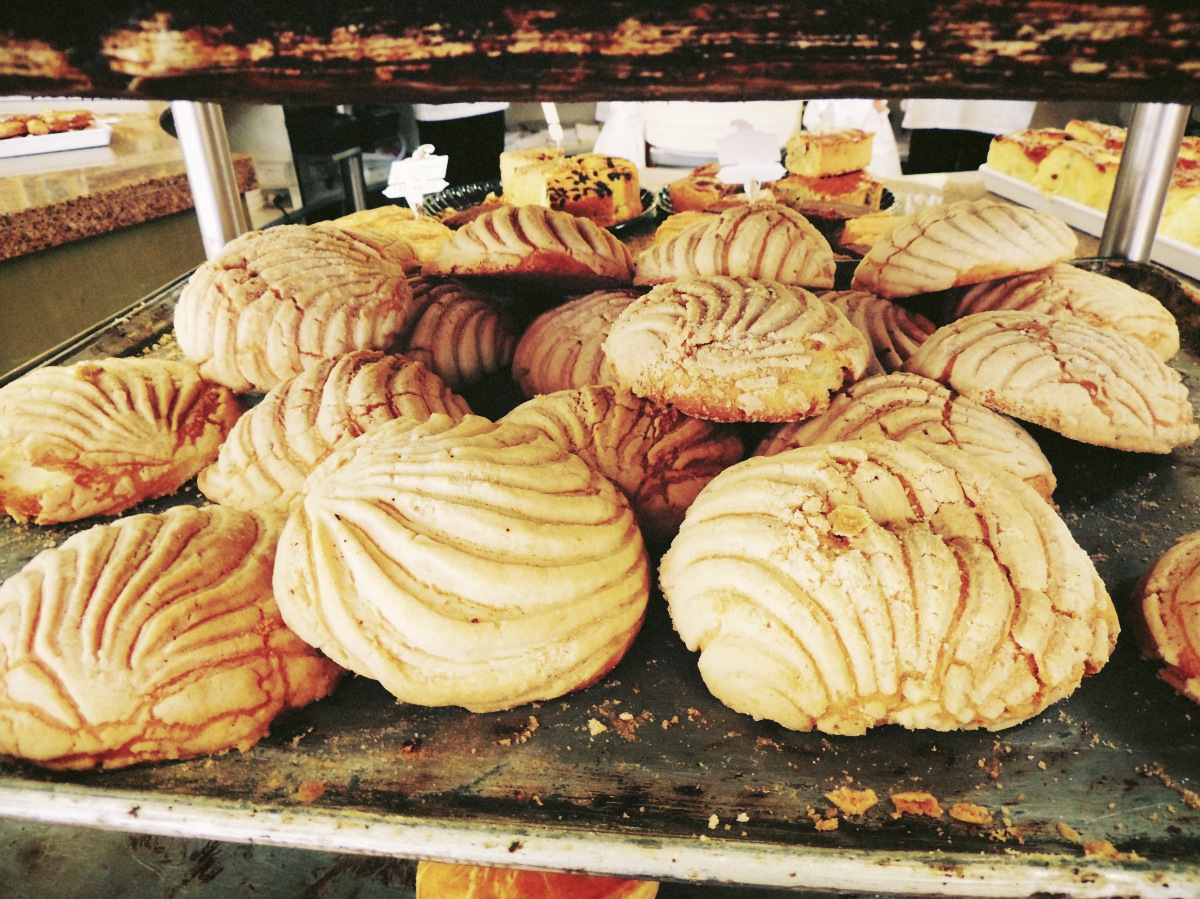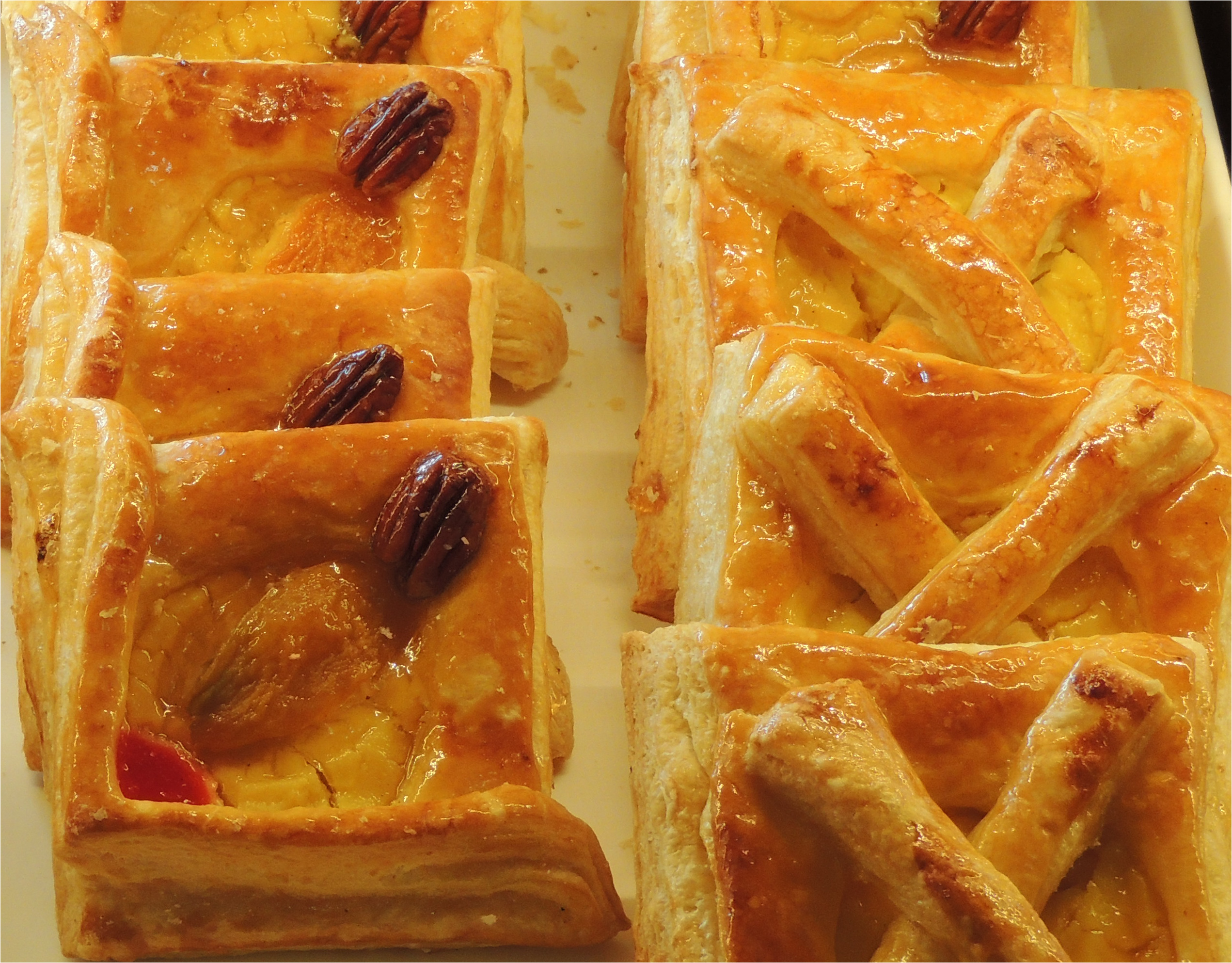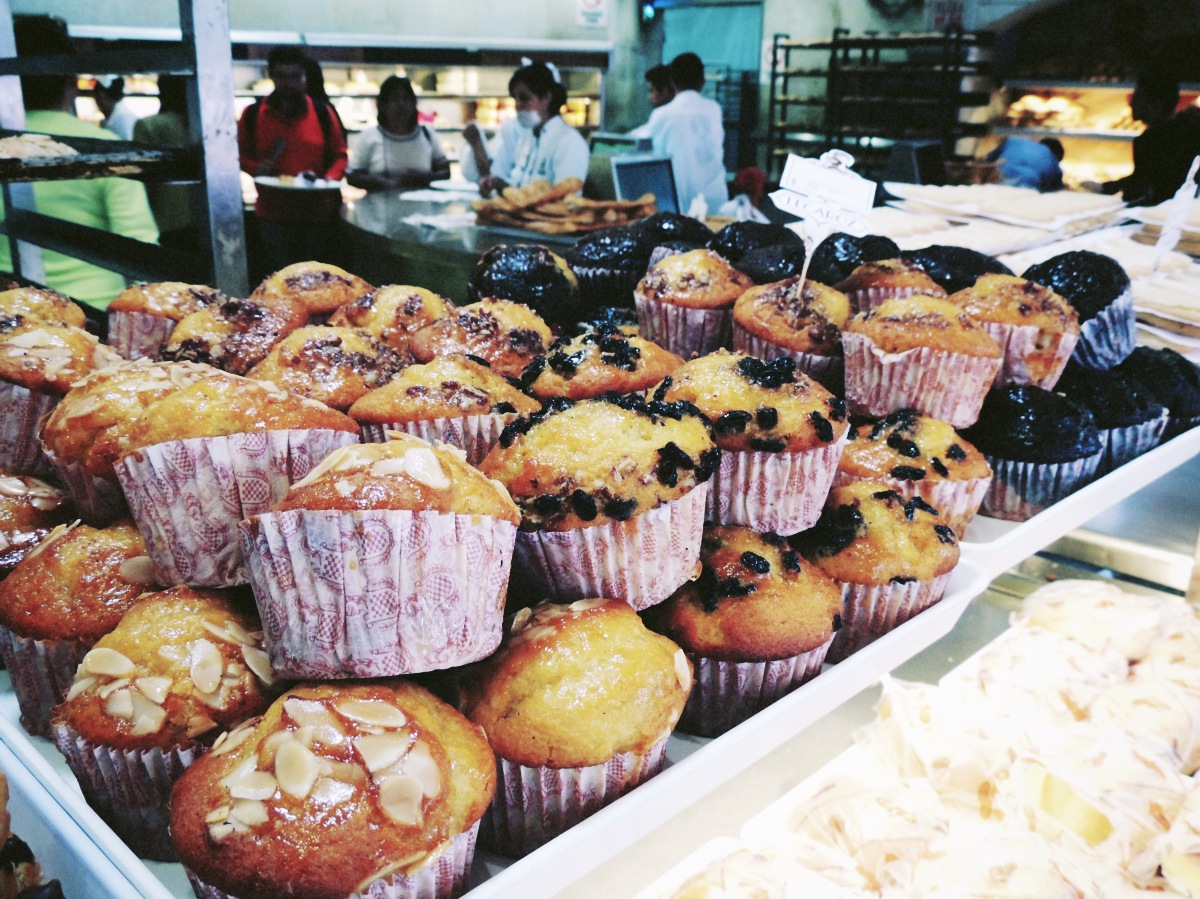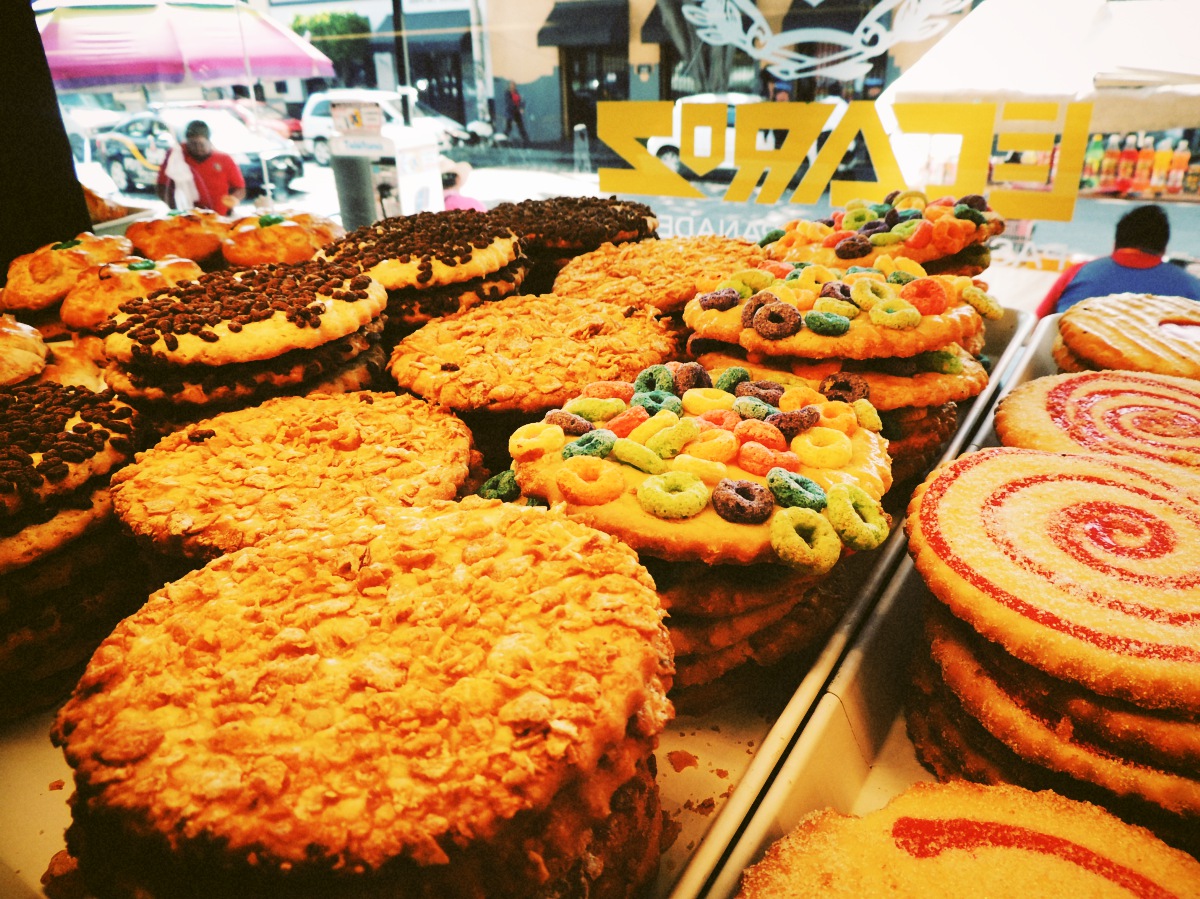 ---
If you listened to the Coffee Shop episode, you know that I love Mexican coffee. Two of our favorite coffee shops were Café El Jarocho in Coyoacán and Cielito Querido in La Roma.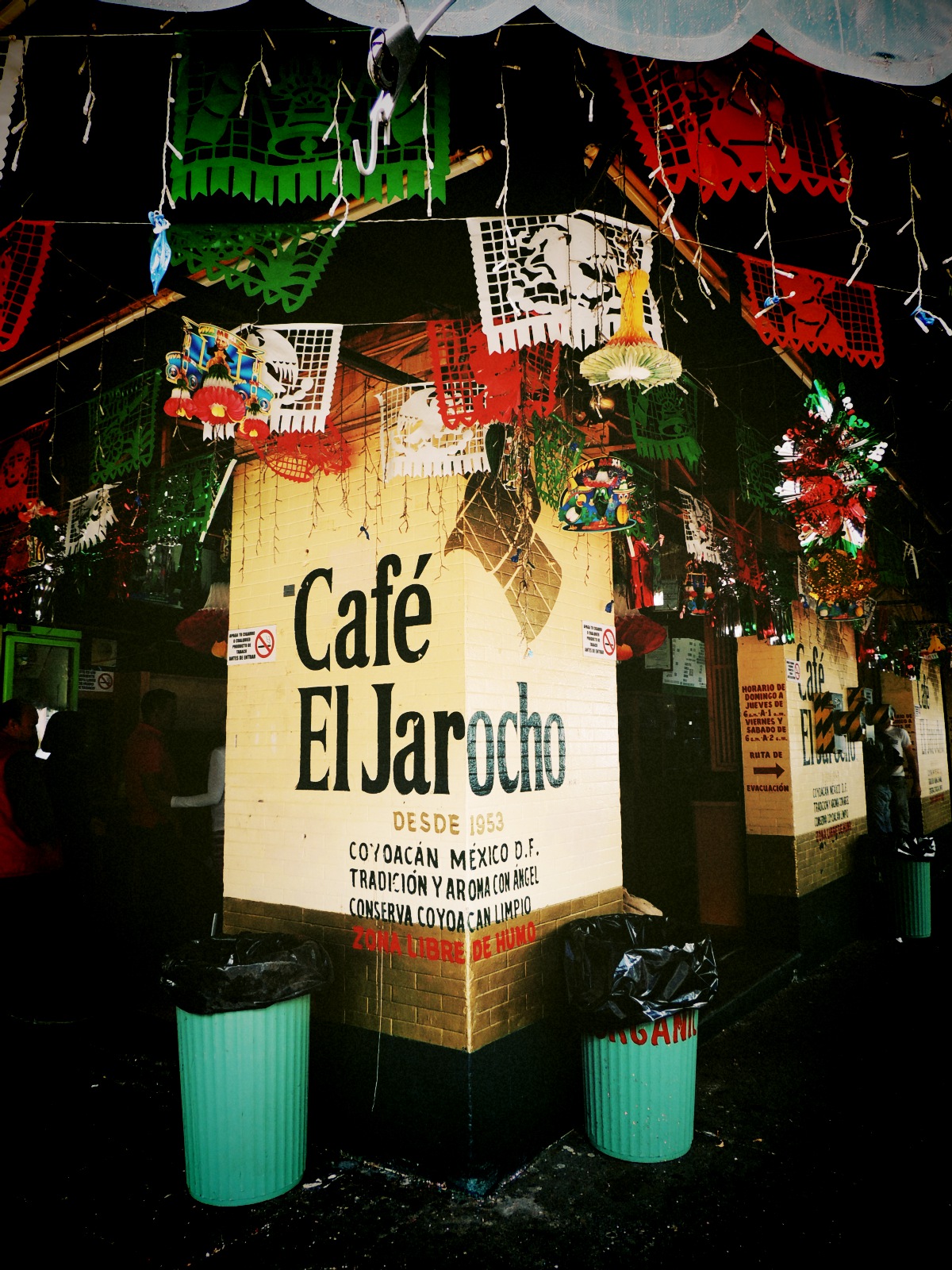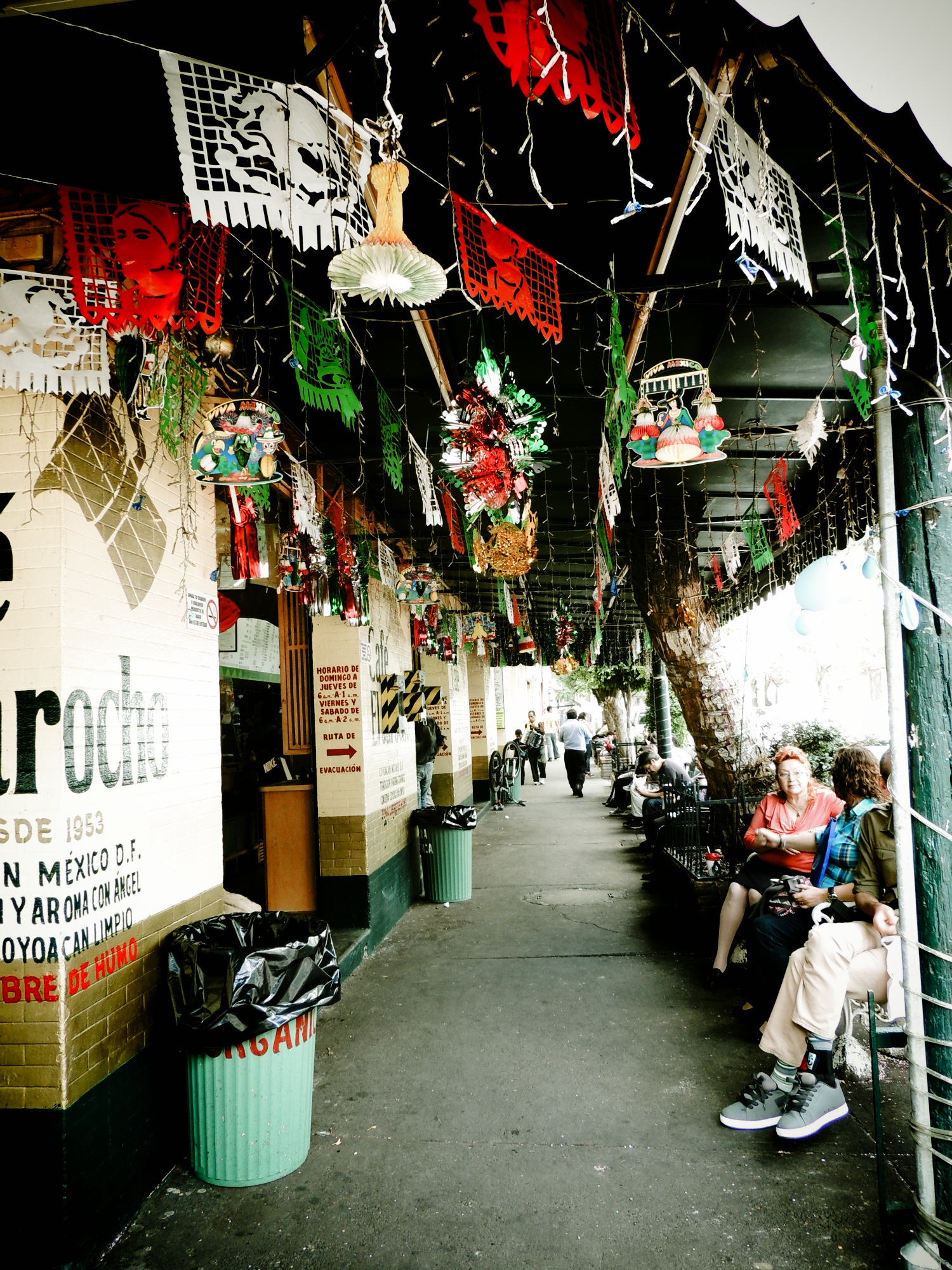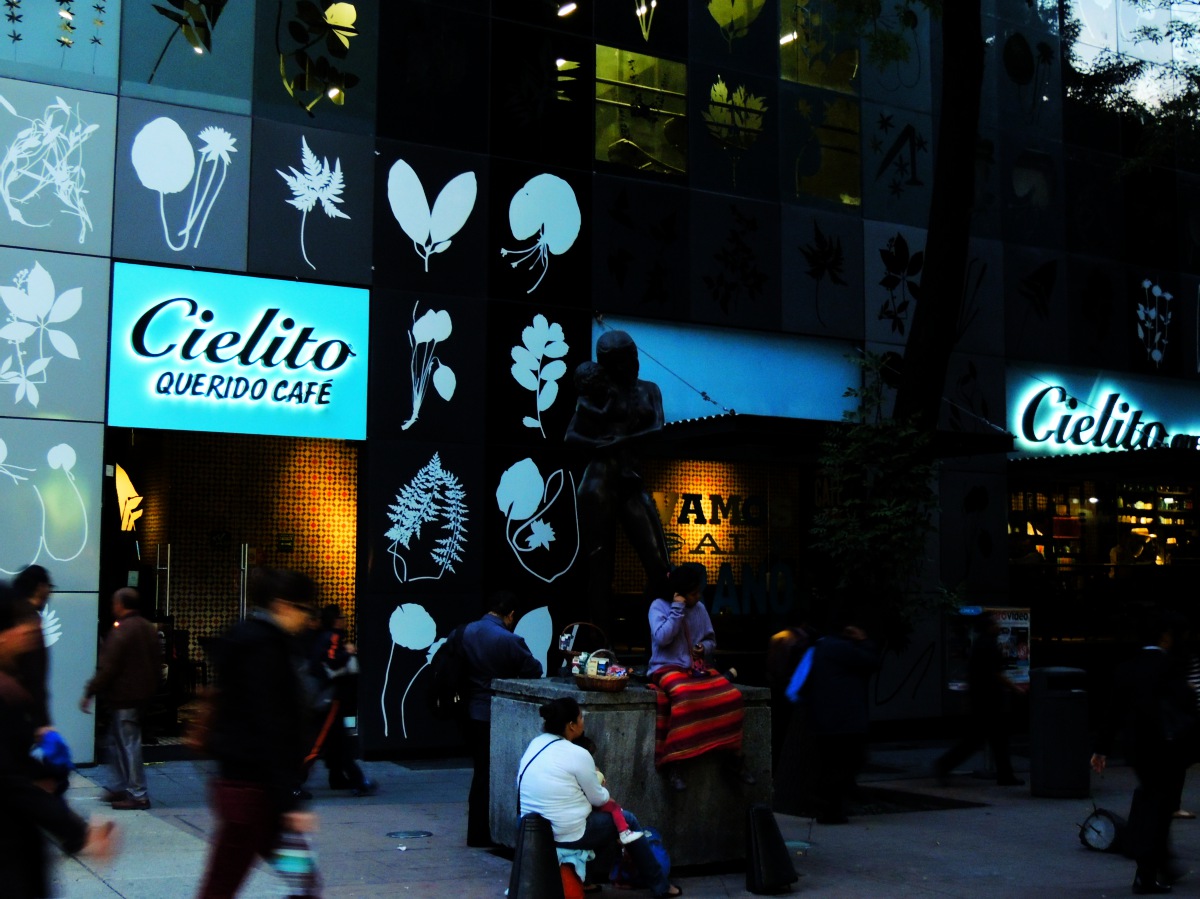 Art is everywhere in Mexico City; public sculptures, museums, murals and colorful landscapes abound.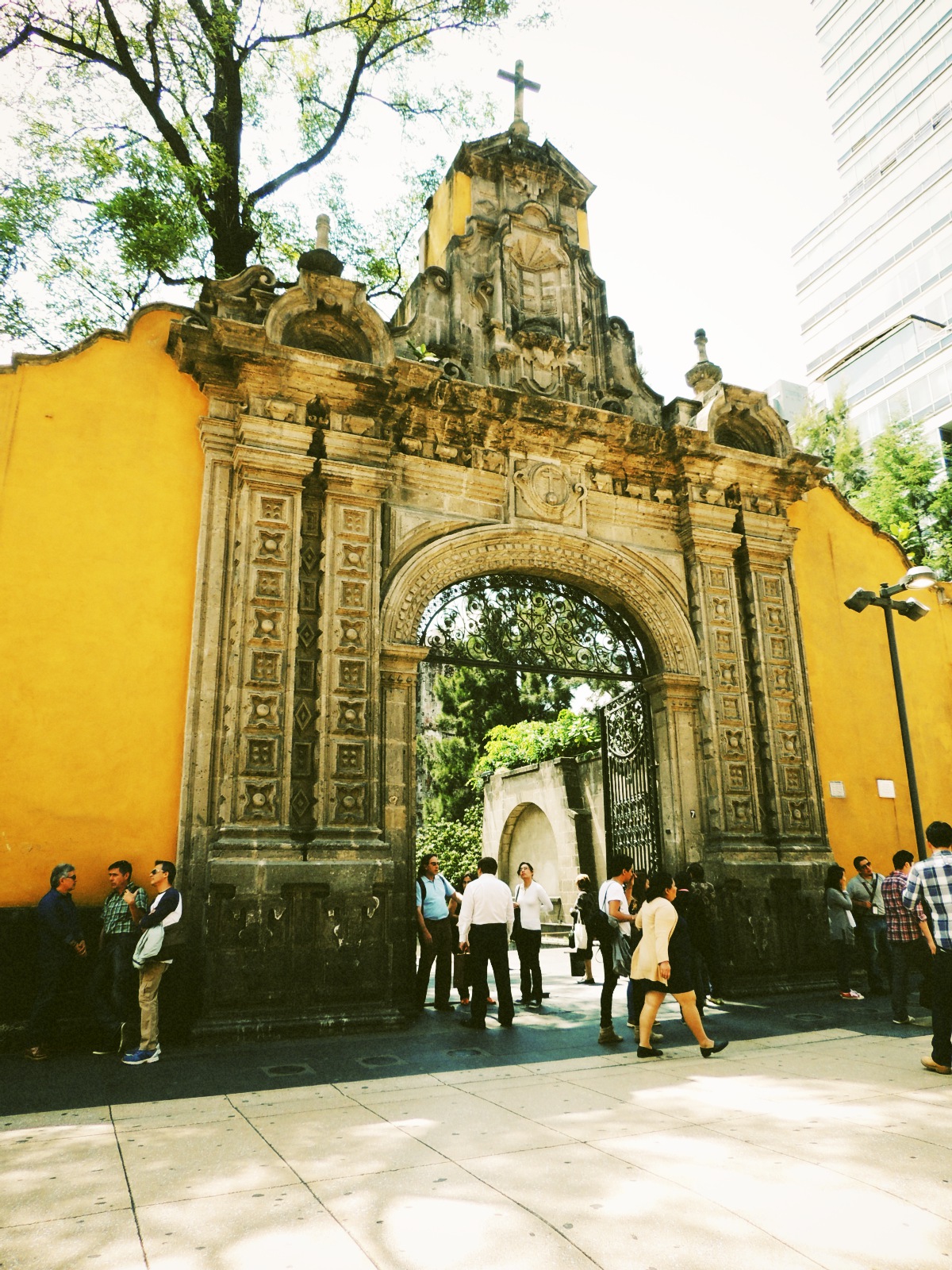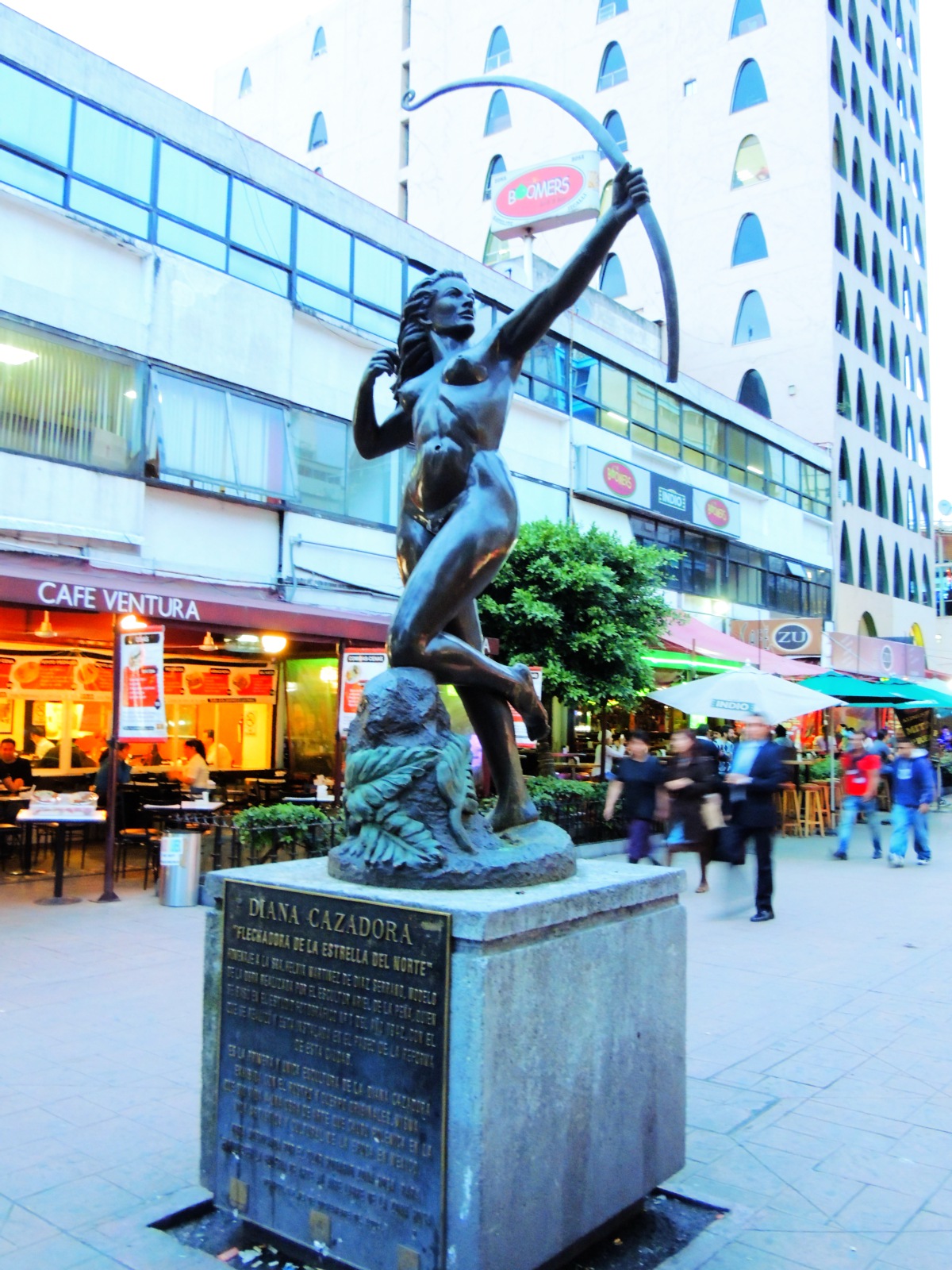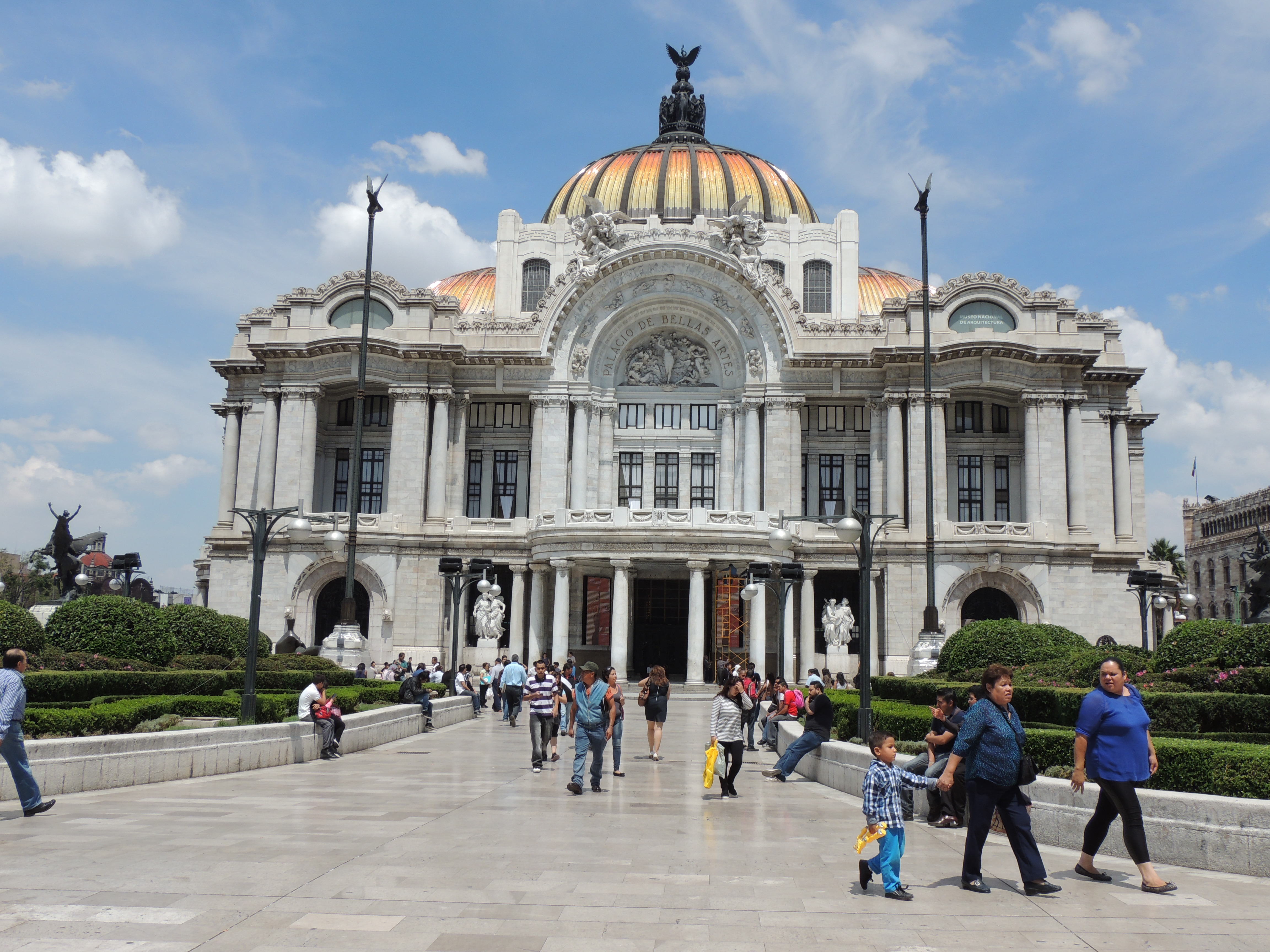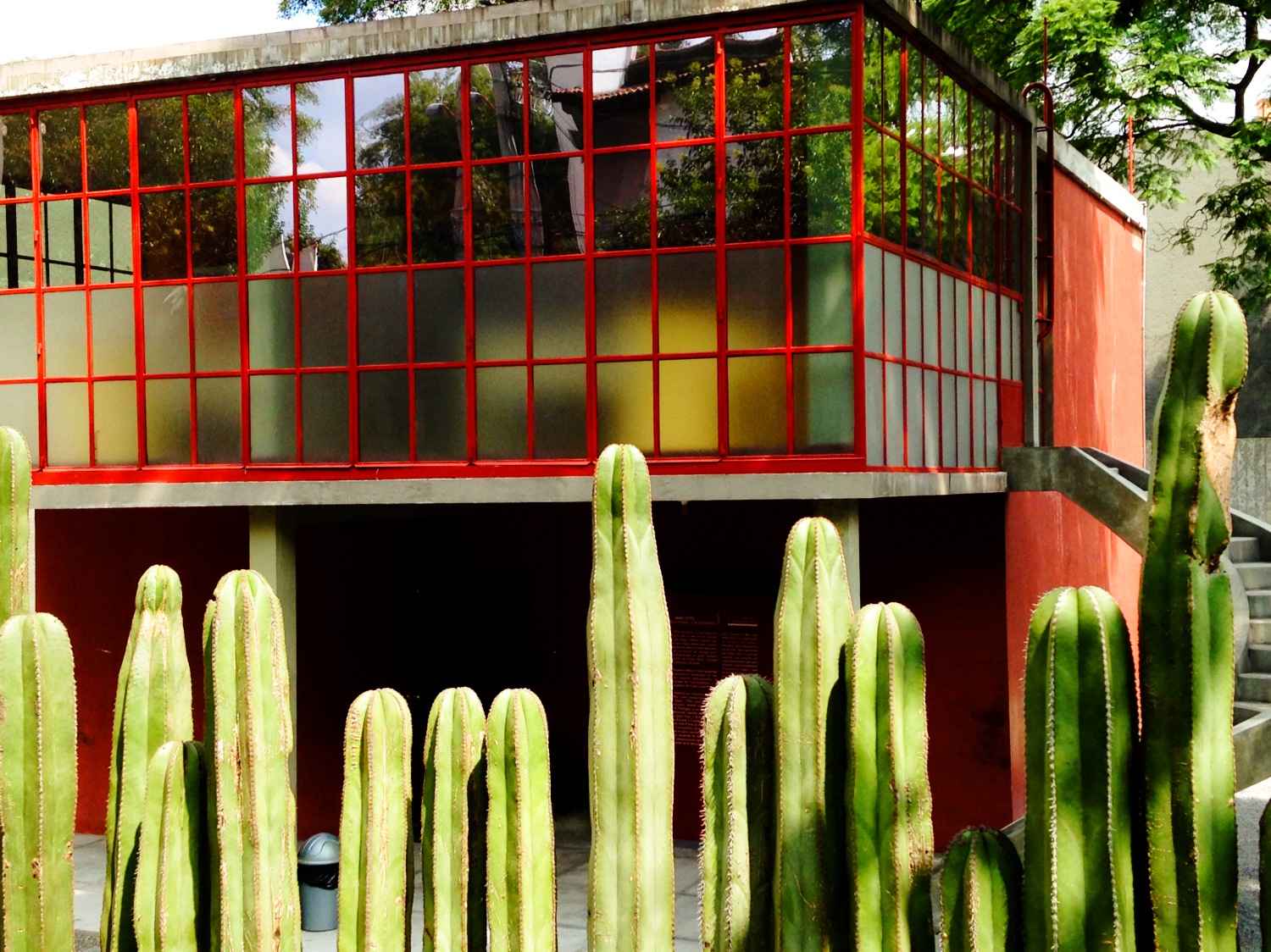 ---
(Above) Outside Diego Rivera's studio in San Ángel, one of the city's most charming areas.
(Right) We were struck by how much our daughter Dani resembles this woman in Rivera's History of Mexico mural.
(Below) Souvenir shopping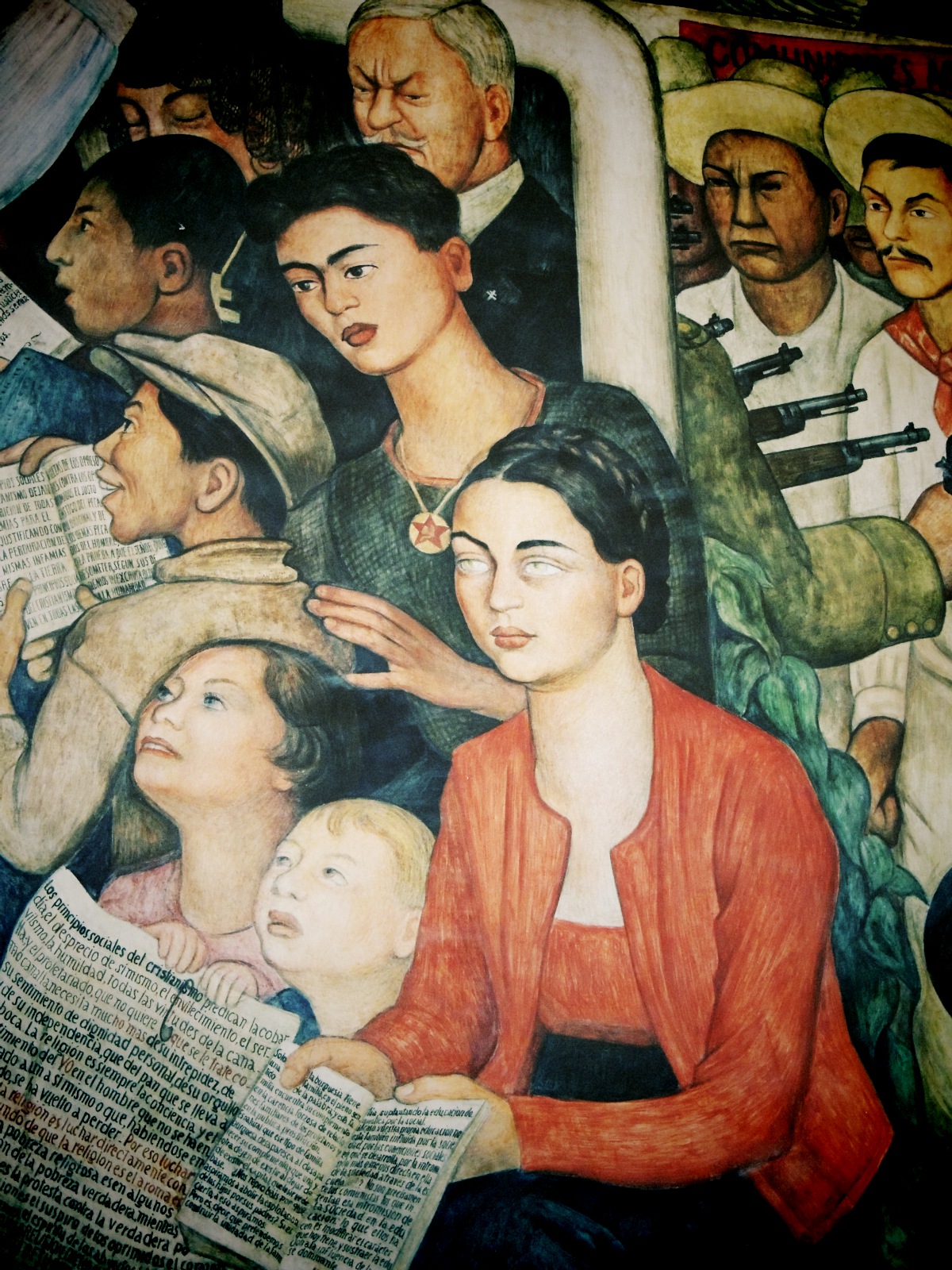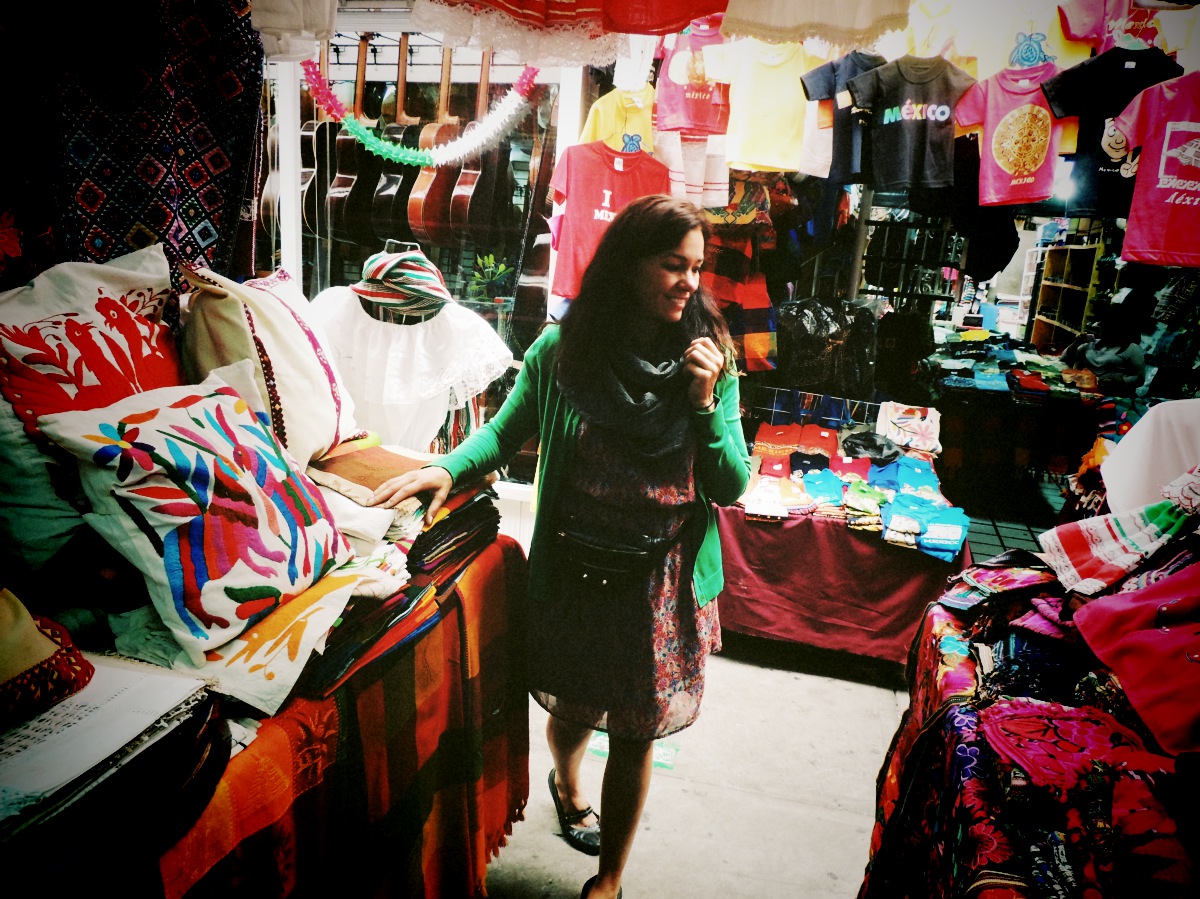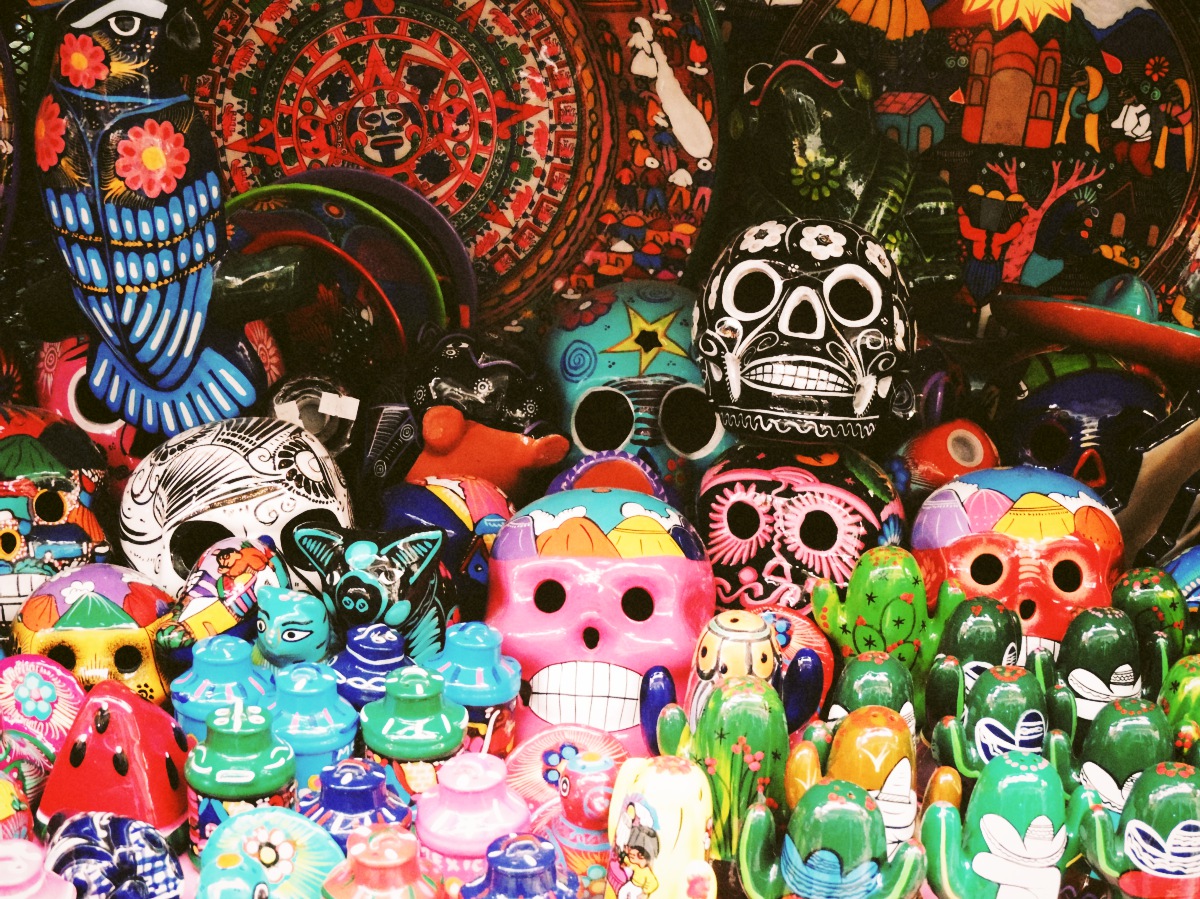 ---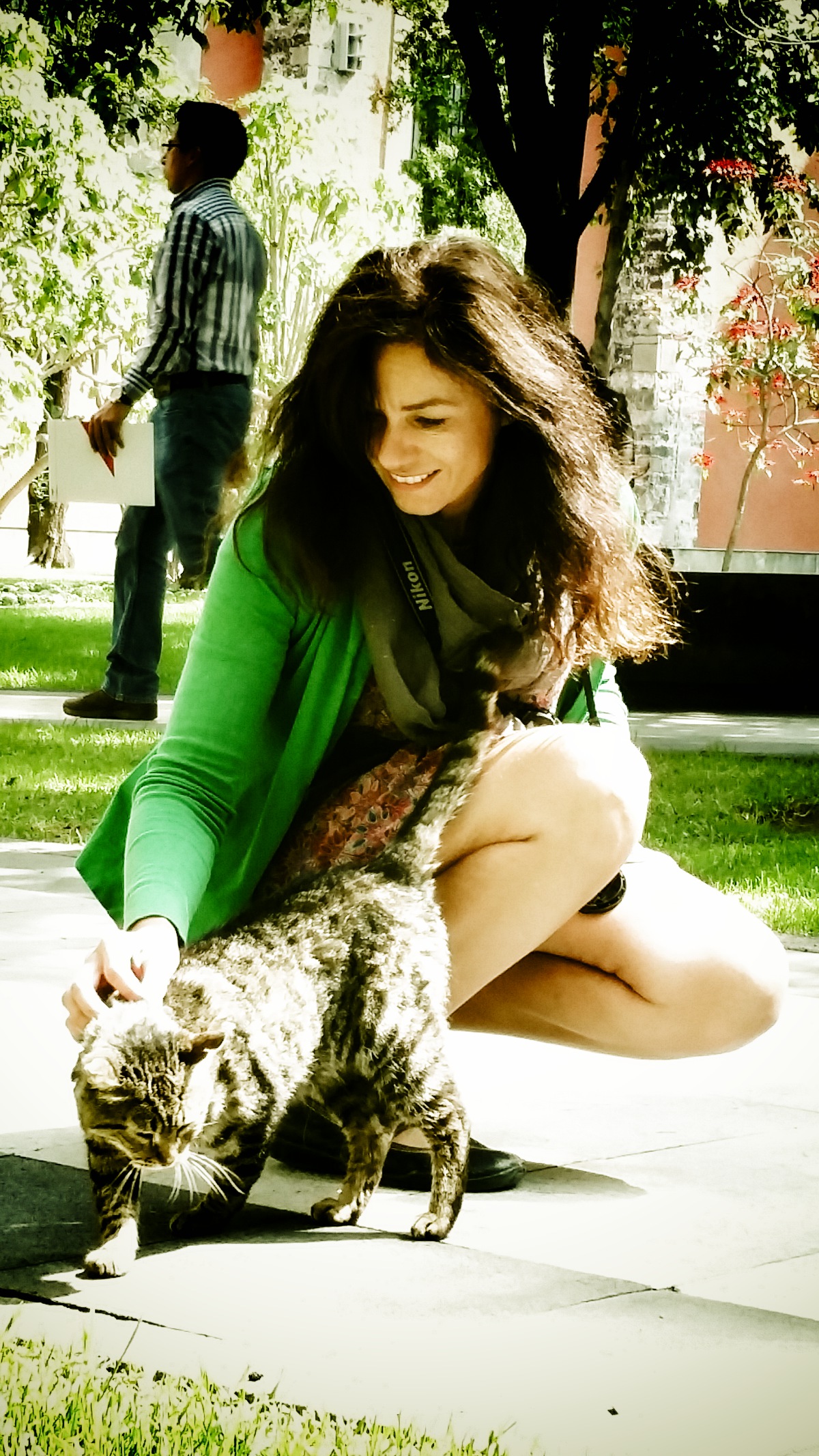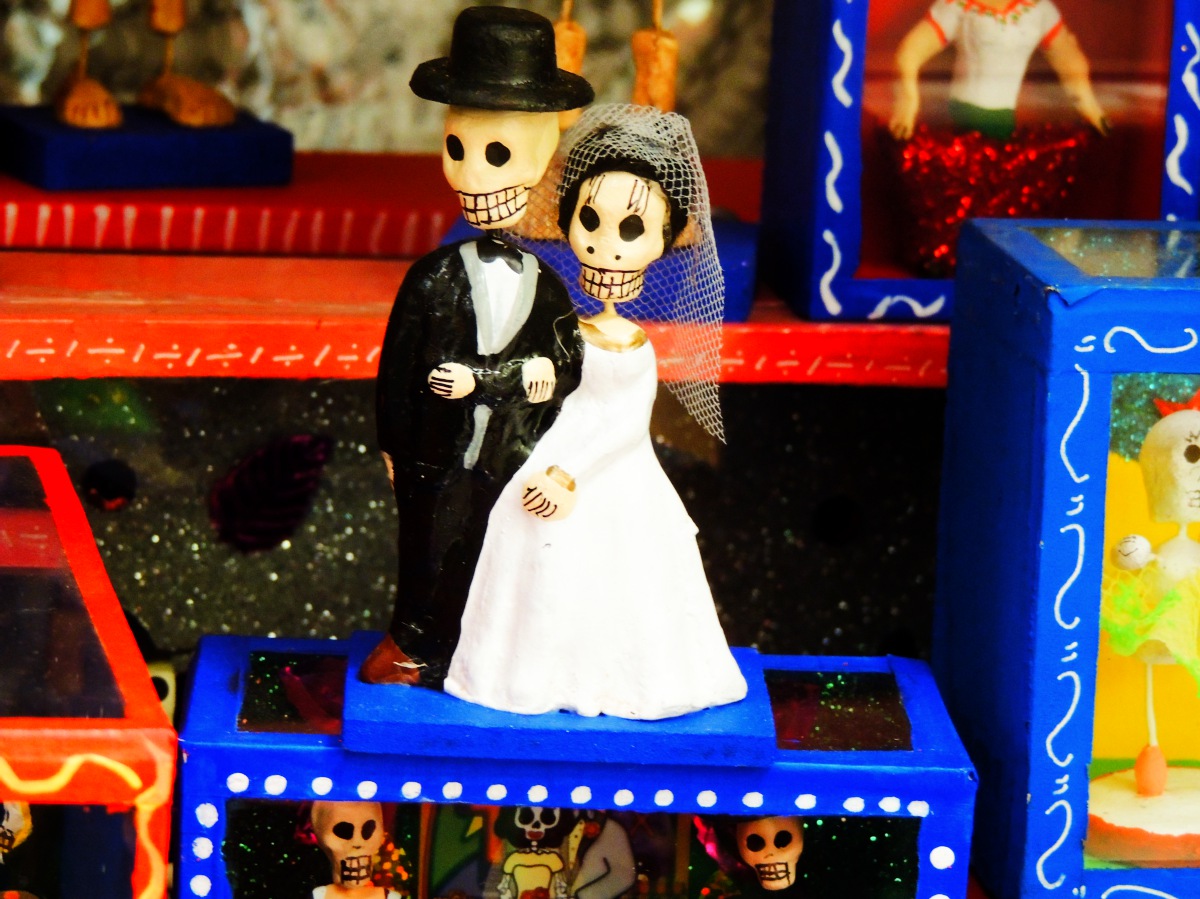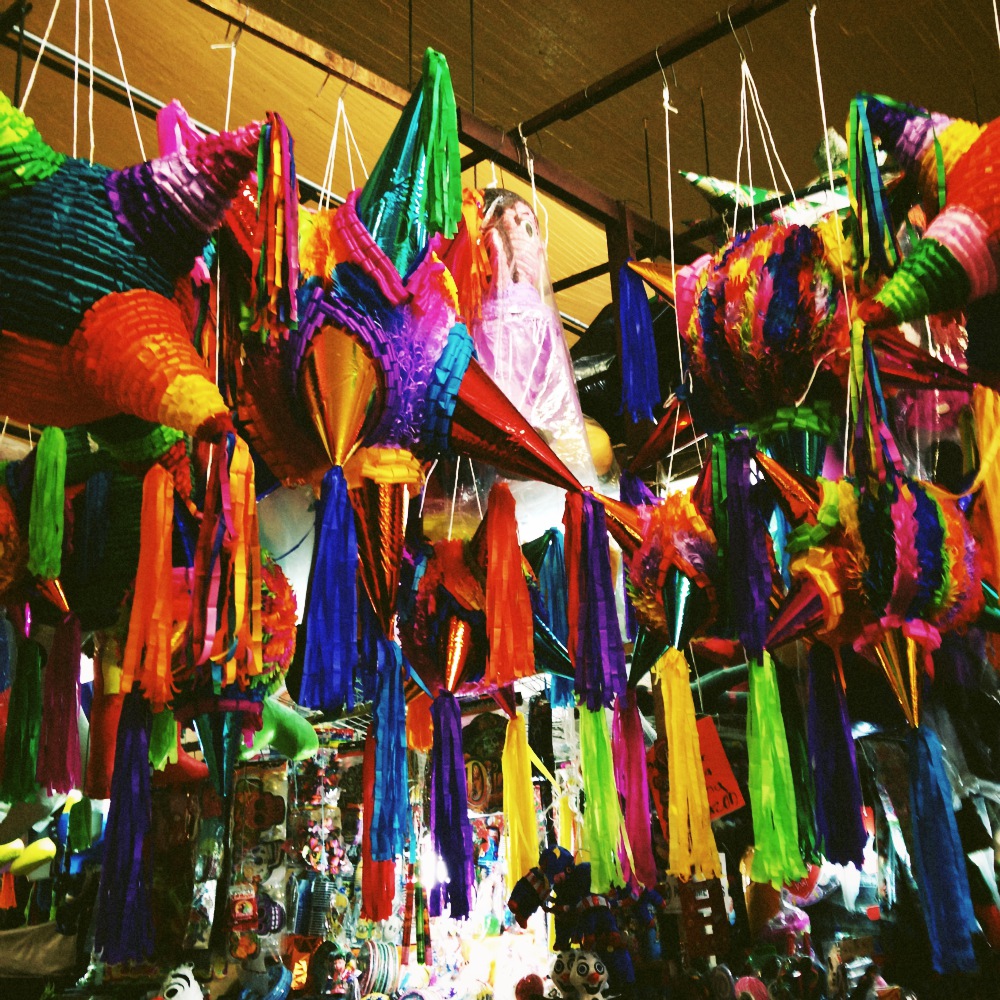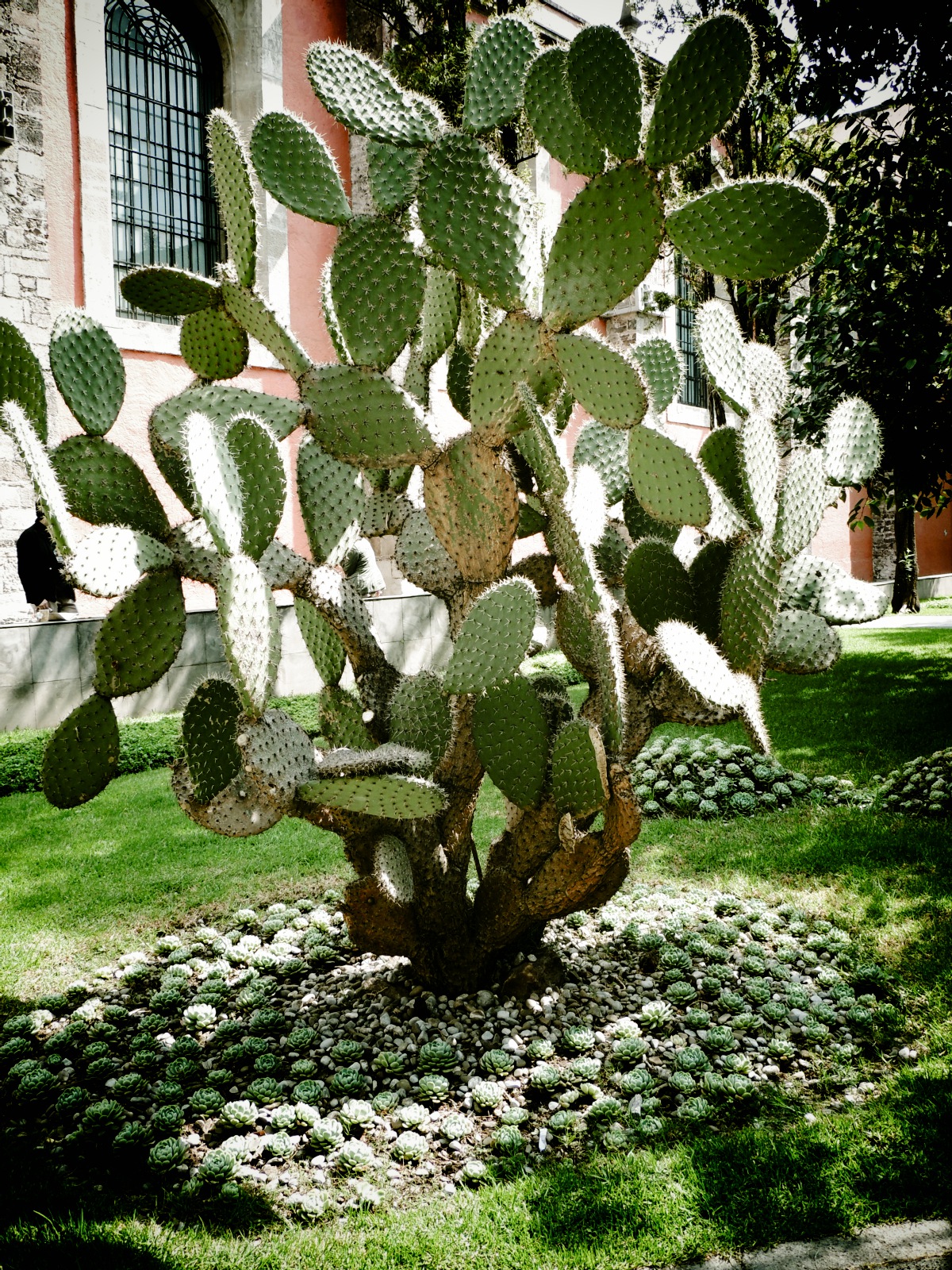 ---
In upcoming posts, I'll share more images and thoughts about our trip to Mexico City, but I'm happy you're joining us on our journey to learn Spanish and appreciate Latin American culture. It's a great big world out there, but every time we travel, all those previously unknown places become a little more like home to us.
Con mucha alegría,
Julie
PS: Click here to see a blog that I really enjoy about life as an ex-pat in Mexico City